Joe Scarborough: 'At Joe Biden's Worst' He Beats Trump 'In the Only States That Matter'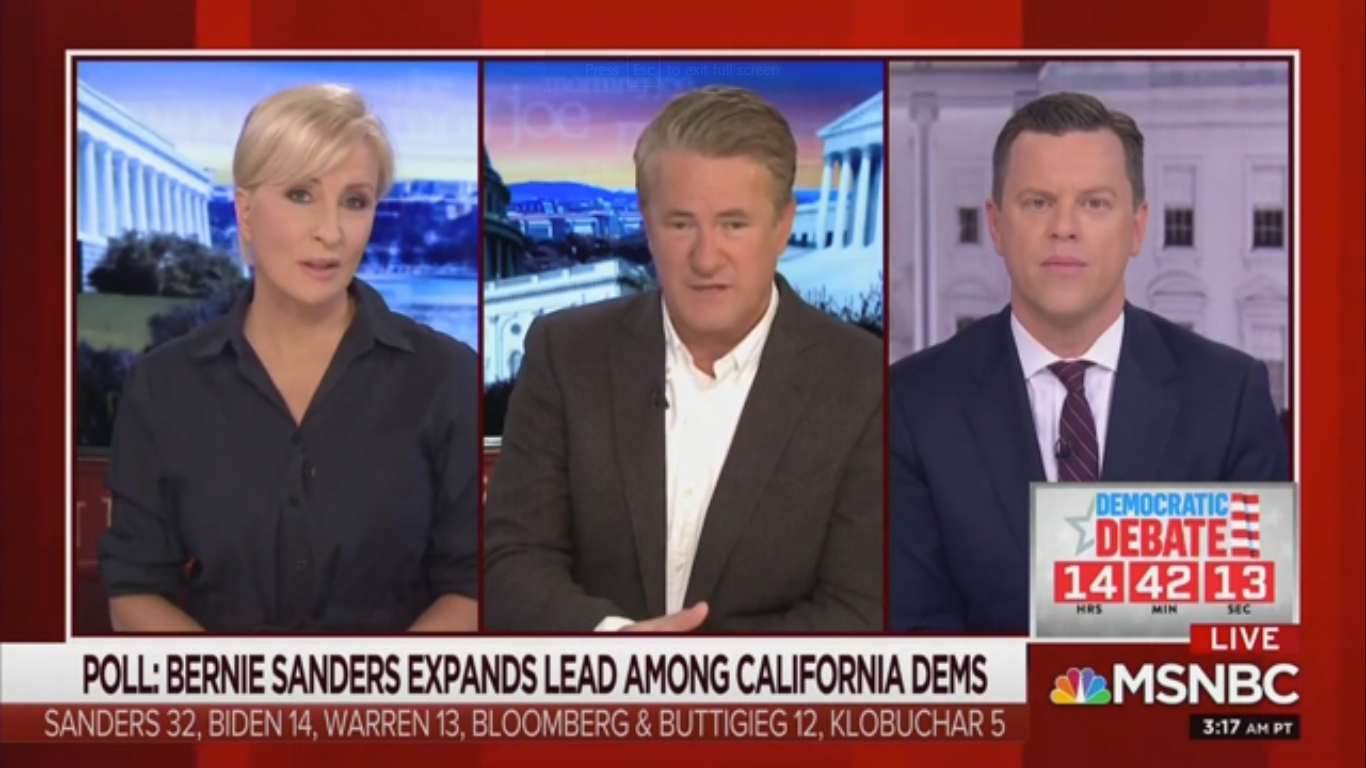 MSNBC's Joe Scarborough has long been a vocal supporter of former Vice President Joe Biden's presidential bid. Despite recent poor finishes in Iowa and New Hampshire, polls still show Biden beating President Donald Trump nationally and Scarborough was keen to remind viewers of that.
The Morning Joe host was discussing results from new polls.
"The second eye opening number has to do with those swing state polls in the NBC News/ Wall Street Journal poll that came out yesterday that show even with Donald Trump's — one of Donald Trump's highest approval rating numbers, you have Joe Biden easily beating Trump in those swing states, and that's where the election's gonna be held," Scarborough said.
"The election, who's going to be the next president of the United States will be determined in these battle ground states," he said.
"Everything else is ground noise. Everything else is just details. This is what matters. And in the swing states right now it's Biden and Bloomberg who do the best against Donald Trump. Of course, all of this could change in a week."
"It's very telling, though, Mika, that at Donald Trump's best and at Joe Biden's worst, Joe Biden still easily beats Donald Trump in the only states that matter in electing the next president."
Watch the video above, via MSNBC.