Meghan McCain Explodes at Joy Behar During Heated Bloomberg Clash: 'Who I Vote for Is None of Your Business!'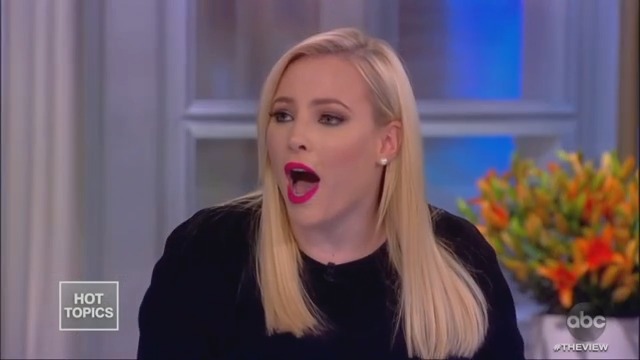 Kicking off Tuesday's broadcast by noting that billionaire Democratic presidential hopeful Michael Bloomberg has qualified for Wednesday's primary debate, McCain said she was glad he would finally have to "man up" and debate the other candidates, especially as his past racist and sexist comments have come light.
"It's interesting that you have a problem we are talking about a candidate the way we would any other candidate. He just happens to be at the top getting the attention right now which is why we're talking about him. I'm supposed to give Bloomberg a pass? Not on this show!" McCain exclaimed, drawing rare applause from the View audience.
"I would like to know who you are going to vote for," Behar replied. "Who are you voting for?"
"Who I vote for is none of your business," McCain shouted while pointing at Behar. "But I am not voting for Trump and I sure as hell am not voting for Bloomberg!"
Read the rest of the piece at The Daily Beast.
Watch the clip above, via ABC.