CNN's John Berman: Barr and McConnell Are 'Basically Saying the Baby Can't Use His Cell Phone'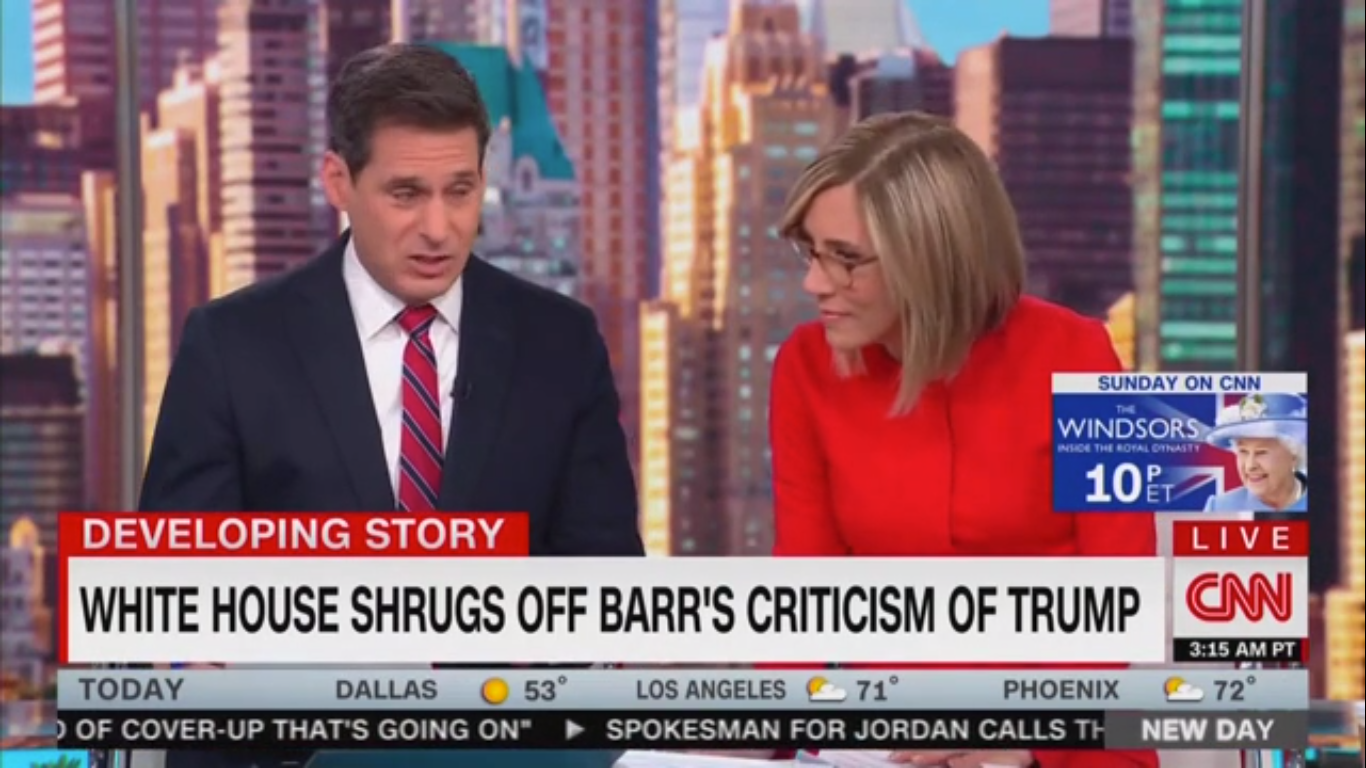 CNN's John Berman appeared to mock President Donald Trump on Friday following statements from Senate Majority Leader Mitch McConnell and Attorney General William Barr. Both men had expressed concern about Trump's tweets in recent days.
The CNN panel discussed what appeared to be a 'high level intervention' following Trump's tweets about Roger Stone. The President suggested the prosecutors were doing a bad job and the foreman of the jury was biased.
"This is what I think is one of the interesting things that will develop over the next 24 hours," Berman said. "The White House says the President is OK with this. As a political proposition, I bet he is because this was good politics. It put out a fire."
"However, the way that Bill Barr and the way that Mitch McConnell are now talking about the President in public — I have to read this word because I have trouble: Infantilization. The infantilization of the President. I don't think he's gonna be able to take it."
"They're basically saying the baby can't use his cell phone. We have to take the cell phone away from the baby. That's what they're saying. And I don't think over the next few hours the President gonna be able to stand it."
Watch the video above, via CNN.