Joe Scarborough: Mike Bloomberg Is 'A Guy That Knows How to Punch Trump in the Face'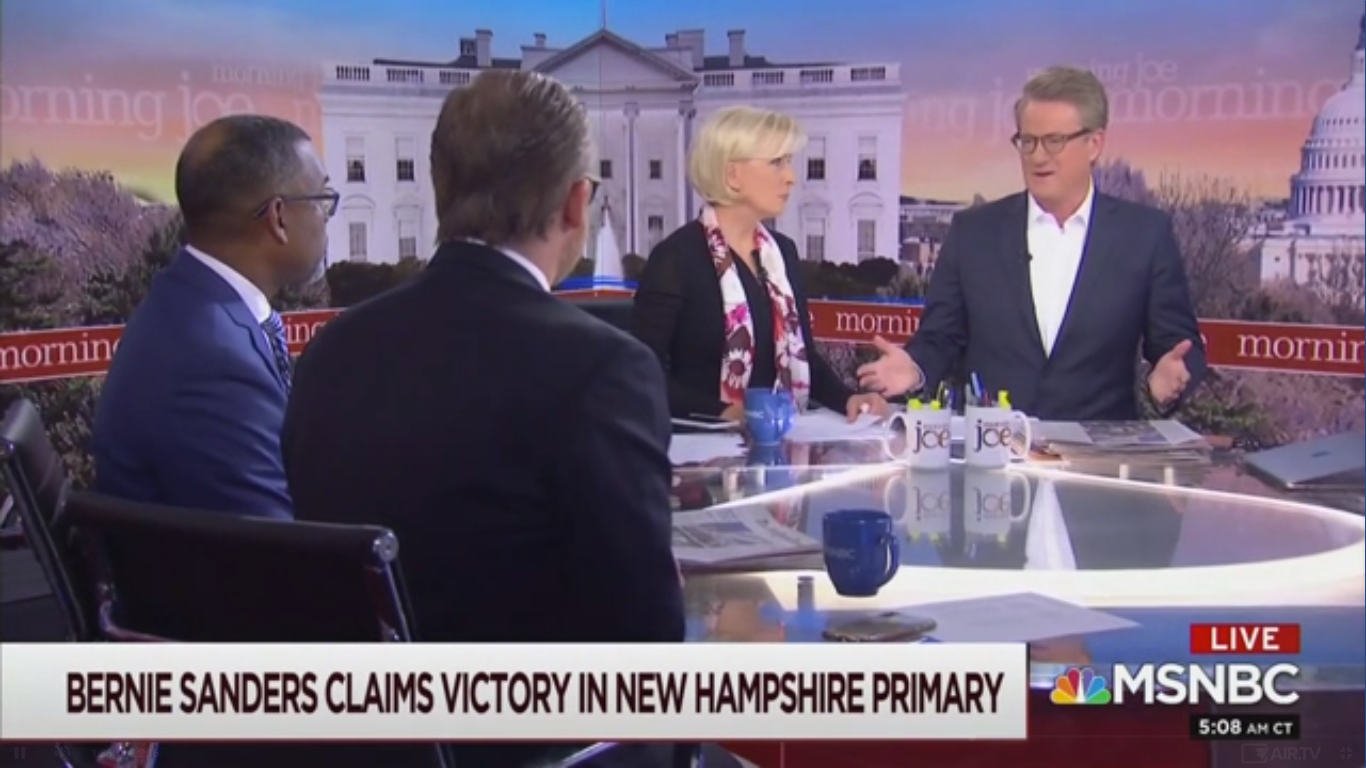 On the day after Senator Bernie Sanders won the New Hampshire primary, MSNBC's Joe Scarborough went to bat for former New York Mayor Michael Bloomberg. The billionaire has been under fire after a video resurfaced of him defending the controversial Stop and Frisk.
"We also see that among the supporters for Joe Biden there are some questions about whether or not he can take it to the tape and we see some people are interested in Mike Bloomberg," guest Eddie Glaude Jr said.
"I've been traveling around the country for Martin Luther King Day, what I've been hearing among, particularly, upper middle class black voters, is there's an interest in Mike Bloomberg, which is kind of odd given the critique of Kamala Harris as the prosecutor, cop, and here you have this guy with Stop and Frisk."
"You know why, people — and Robert knows this better than anything else — it ain't about ideology," Scarborough said.
"We Republicans were running around in 2007 talking about how Barack Obama was the second most liberal senator in the United States Senate," he said. "It ain't about ideology. It's about who people think are going to lead them into the future the strongest. Take care of them, take care of their families, take care of the country."
"You know, right now for a lot of Democrats it doesn't make sense to a lot of people, just like Trump didn't make sense to a lot of people for Republicans, but right now it looks like Mike Bloomberg. There's a guy that knows how to punch Trump in the face and he drives him crazy."
Watch the video above, via MSNBC.