Joe Scarborough on Iowa: 'If I'm Joe Biden, I'm Gonna Say the Whole Process Was Rigged'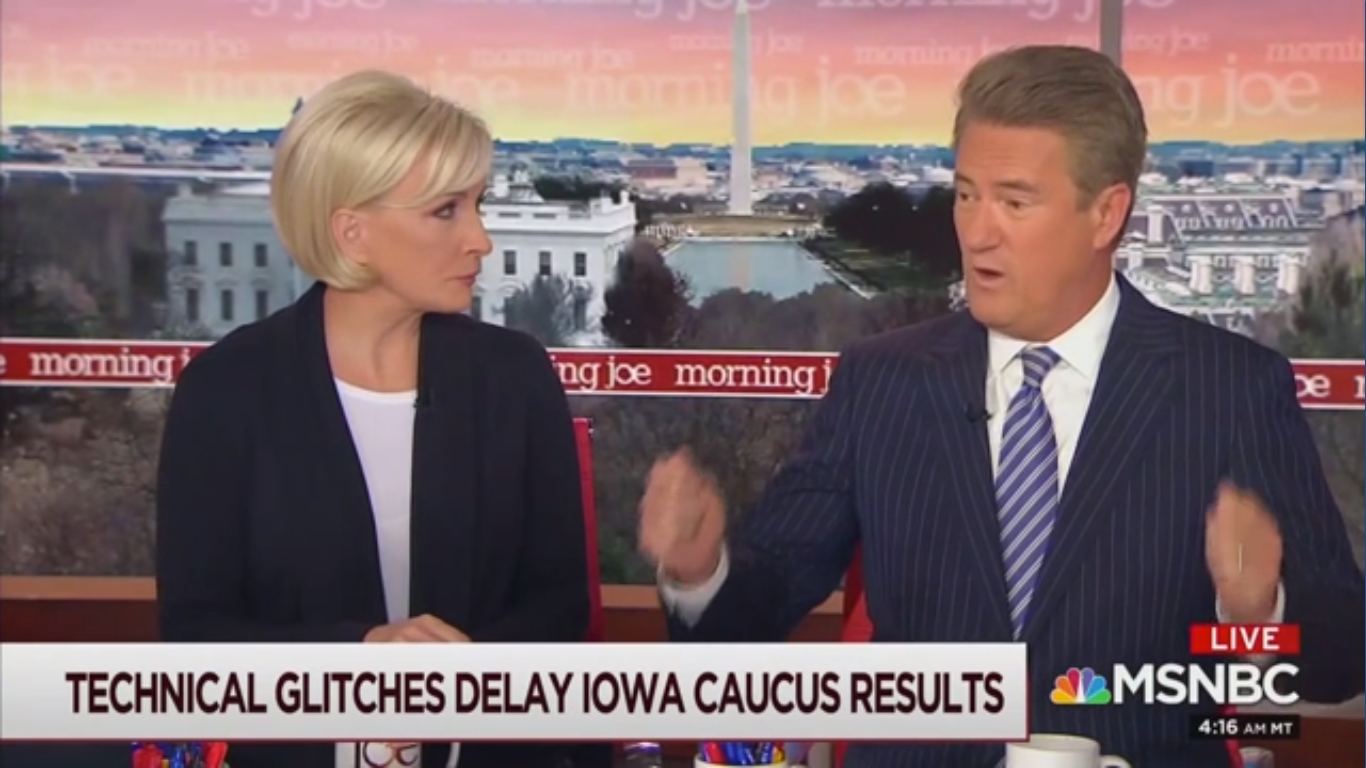 MSNBC's Joe Scarborough had harsh words for the organizers of the Iowa Caucuses on Tuesday. The Morning Joe host suggested that former Vice President Joe Biden could simply disregard the results after technical problems led to a debacle on Monday night.
"You had Mayor Pete. This was gonna be his moment," Scarborough said. "It looked as the night went on like Mayor Pete may be the guy that was moving out front and he was going have the headline that he won in Iowa, which could propel him to New Hampshire and who knows, it could propel him to do well Super Tuesday."
"And then you had Bernie, who thought this would be his state as well,"  Scarborough said. "And on the other side of it we heard a lot of negative reports about Joe Biden. We don't know. Because, of course, they don't know how to record votes and report them in Iowa, but we heard he might be doing better in the country, in the rural districts, but say he didn't. Let's say he got in fourth place. Or maybe even fifth place."
"The other candidates would say, OK, he deserves to be knocked around by that. Not gonna get knocked around. Can't get punched. If I'm Joe Biden, I'm gonna say the whole process was rigged. These people don't know how to run an election. So guess what? We're gonna have our first election in New Hampshire next week."
"Yeah," regular Willie Geist agreed. "Throw out the result in Iowa. We can't trust it."
Watch the video above, via MSNBC.