Amy Klobuchar: 'I Am Sickened By What My Republican Colleagues Have Been Saying'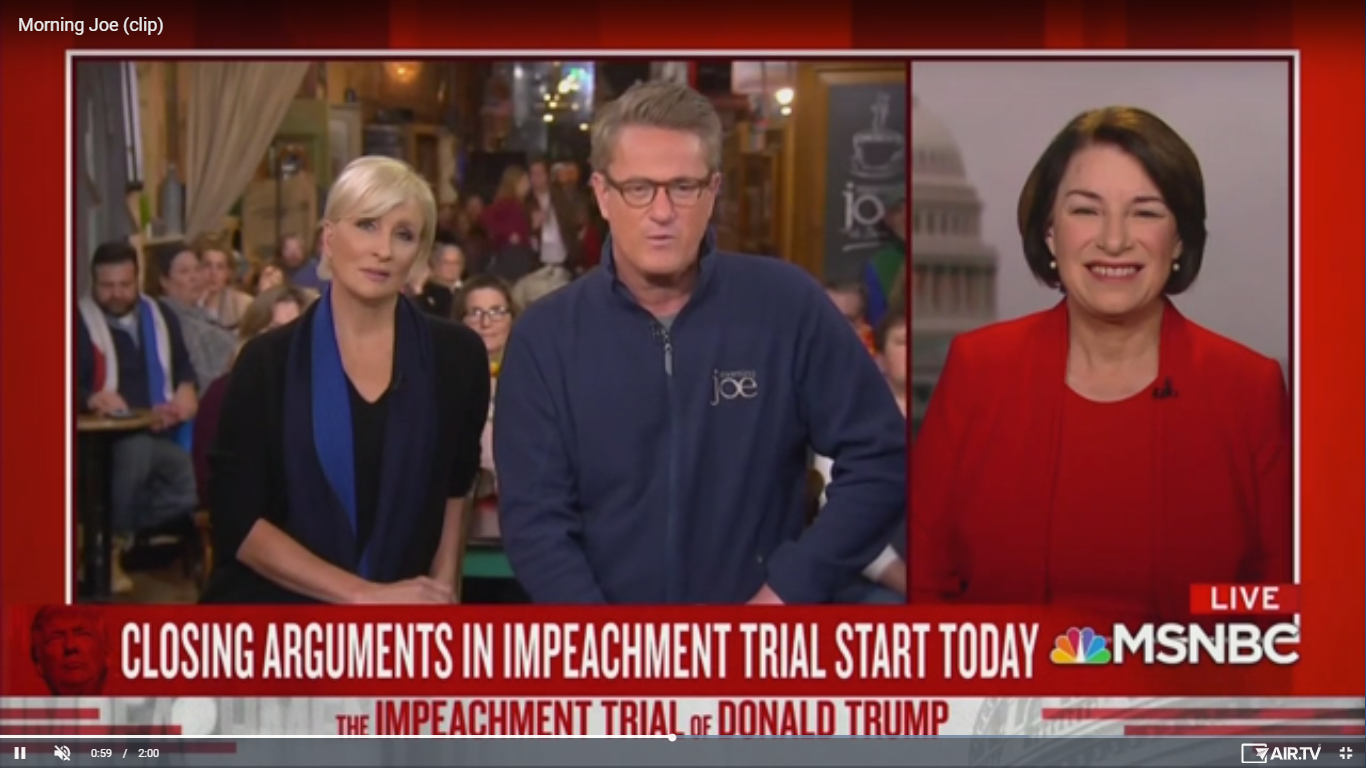 Senator Amy Klobuchar had harsh criticism for Senate Republicans on Monday. Speaking on MSNBC's Morning Joe, the Democratic presidential candidate described some GOP comments as sickening as President Donald Trump's defenders parse his actions on Ukraine.
"What's your reaction to those Republicans who are now coming out and saying what the President did was wrong but is not removable?" co-host Joe Scarborough asked, live from Iowa.
"Well, first of all, I wish I was sitting there right now with you in Iowa, Joe, where I was yesterday and I'm coming back today," Klobuchar said.
"I think you see we are doing incredibly well there and surging right at the end but I felt it's my constitutional duty to come back and I believe the people of Iowa understand we're having the closing arguments and I am sickened by what my Republican colleagues have been saying. I think this is a search for the truth."
"And regardless how they voted and will vote on impeachment, I think one of most critical moments was when we had that 51-49 vote on witnesses. They didn't want to hear the truth."
"They know exactly what John Bolton's gonna say, he put it in his manuscript which is right out there or people to see and I don't think we're gonna wait five years for the truth to come out, it's coming out in five days, in five weeks and this is gonna be on their shoulders."
Watch the video above, via MSNBC.