Fox's Pete Hegseth: Mitt Romney 'Might As Well Be a Democrat' Because 'He Hates the President So Much'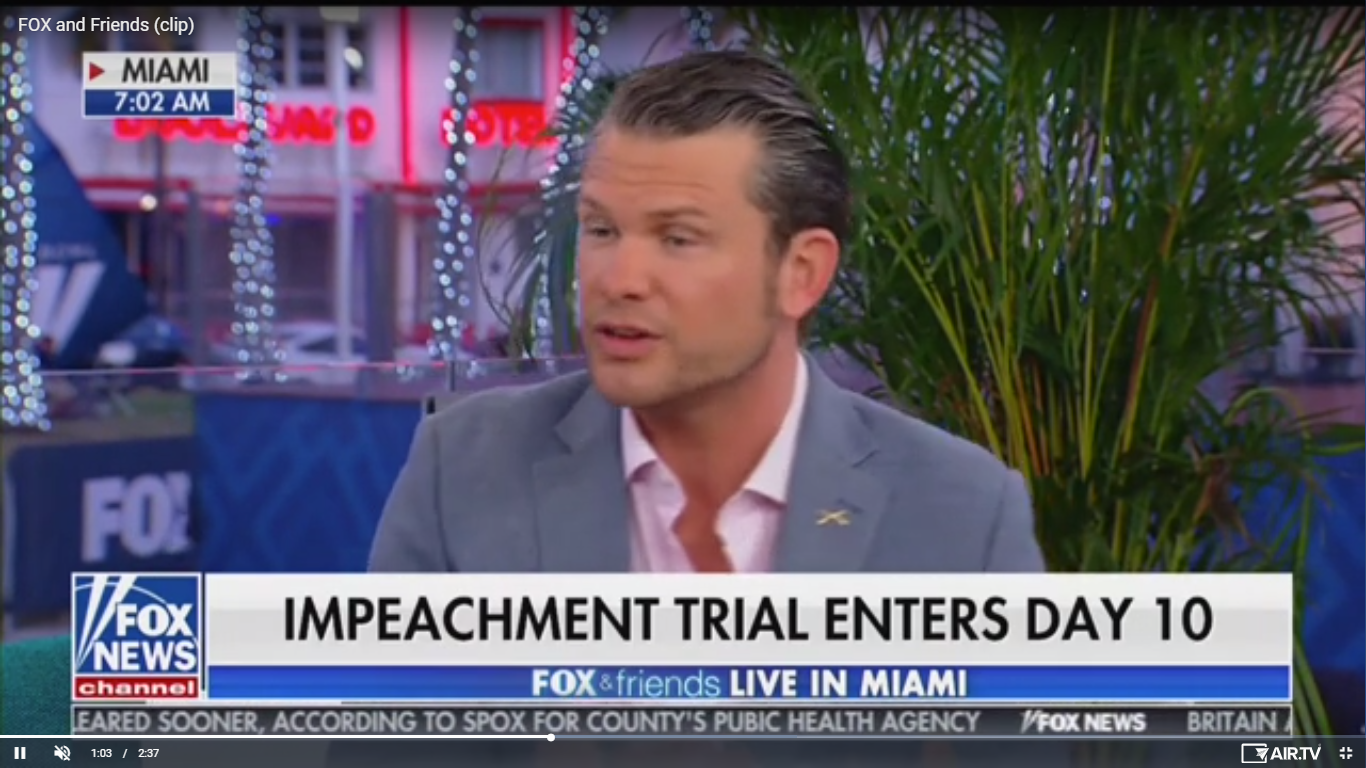 Republican senators are likely to vote against hearing witnesses on Friday and then move on to acquit President Donald Trump. However, a handful of GOP senators may break ranks and side with Democrats on calling witnesses. One likely breakaway vote, Utah's Mitt Romney, was the subject of scorn on Friday's Fox & Friends.
"We know that Romney will probably side with the Democrats," co-host Ainsley Earhardt said.
"A vote for witnesses is effectively a vote with the Democrats and their narrative in this process," Pete Hegseth said.
"Mitt Romney long ago revealed himself for who he is," he said. "He might as well be a Democrat at this point from my perspective."
"He's very bitter," co-host Brian Kilmeade agreed.
"He hates the president so much drowns out his judgment on anything else," Hegseth said.
Romney is a lifelong Republican who was the party's nominee for president in 2016. However, he was not given complete support to everything Trump has said and done and as a result he's become a target for Fox News, just like former National Security Adviser John Bolton.
Watch the video above, via Fox News.