Fox's Brian Kilmeade: 'I Don't Like the Idea of People Making John Bolton Out to Be a Liar'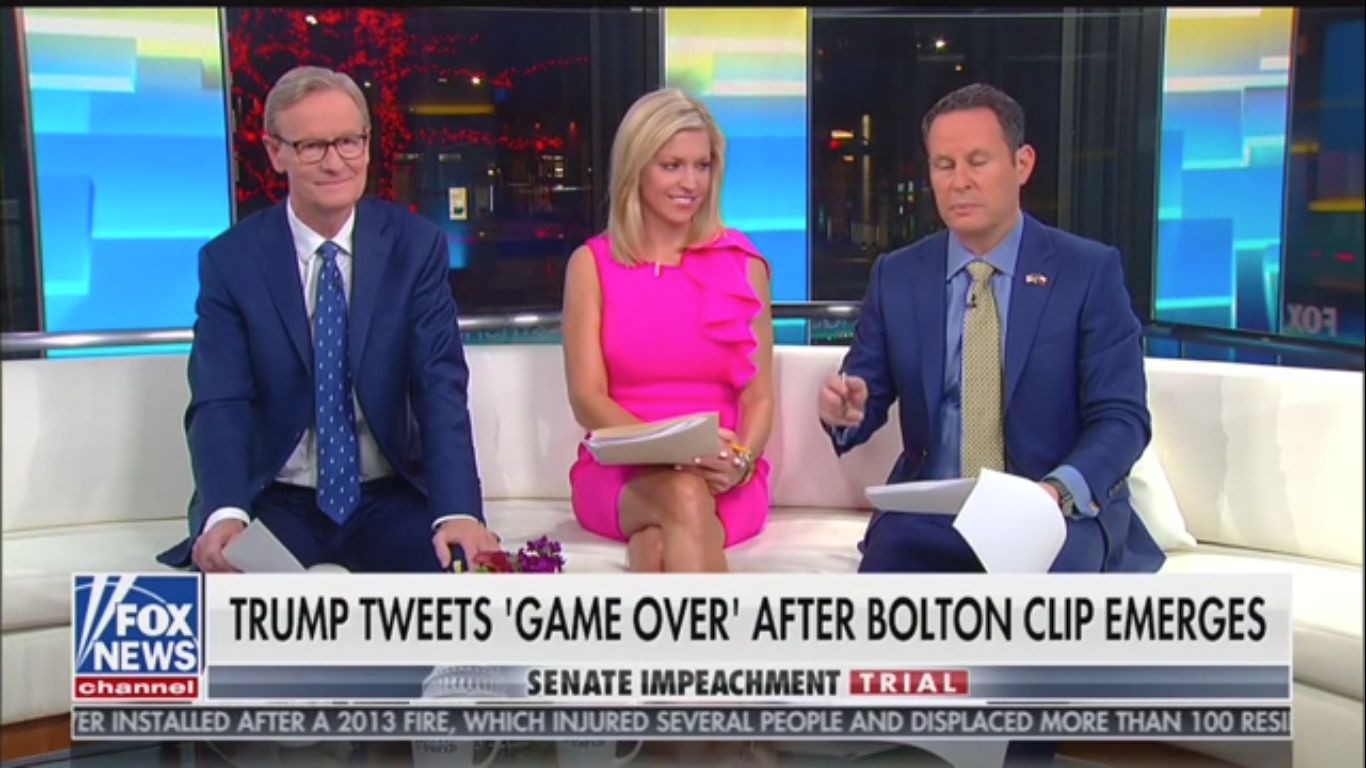 Fox News' Brian Kilmeade seemed to distance himself from right-wing attacks on former National Security Adviser John Bolton on Thursday. The Fox & Friends host expressed concerns about attacks on Bolton's credibility, which have been coming from many of President Donald Trump's defenders.
Fox & Friends showed a video of Bolton from 2019 speaking about Trump and Ukraine, which the President's supporters have said proves he was lying in his book. Bolton's book says Trump linked Ukraine aid to investigations of the Bidens. Kilmeade didn't seem impressed with the conclusion some had drawn from the video.
While his co-hosts agreed that the video somehow undermined the book's claims, he demurred.
"That is a different take on the meeting," Kilmeade said. "They were supposed to meet in Warsaw but I think we had this problem, a natural Disaster was looming so the President sent the Vice President there. This could have all ended if they just met in Warsaw but wasn't to be."
"So John Bolton had a different take there. I don't like the idea of people making John Bolton out to be a liar. He's sat on this couch before. He's not a liar. They have a differing of opinion. But, questioning his credibility, I don't think there's…"
Ainsley Earhardt suggested that the New York Times had misread Bolton's book – a bizarre suggestion that Kilmeade seemed to bat away gently.
"He could answer a question but not answer a question completely and you could not be a liar," Kilmeade said.
Watch the video above, via Fox News.