Israeli Prime Minister Praises Trump on 'Fox & Friends': 'Best Friend That Israel Has Ever Had'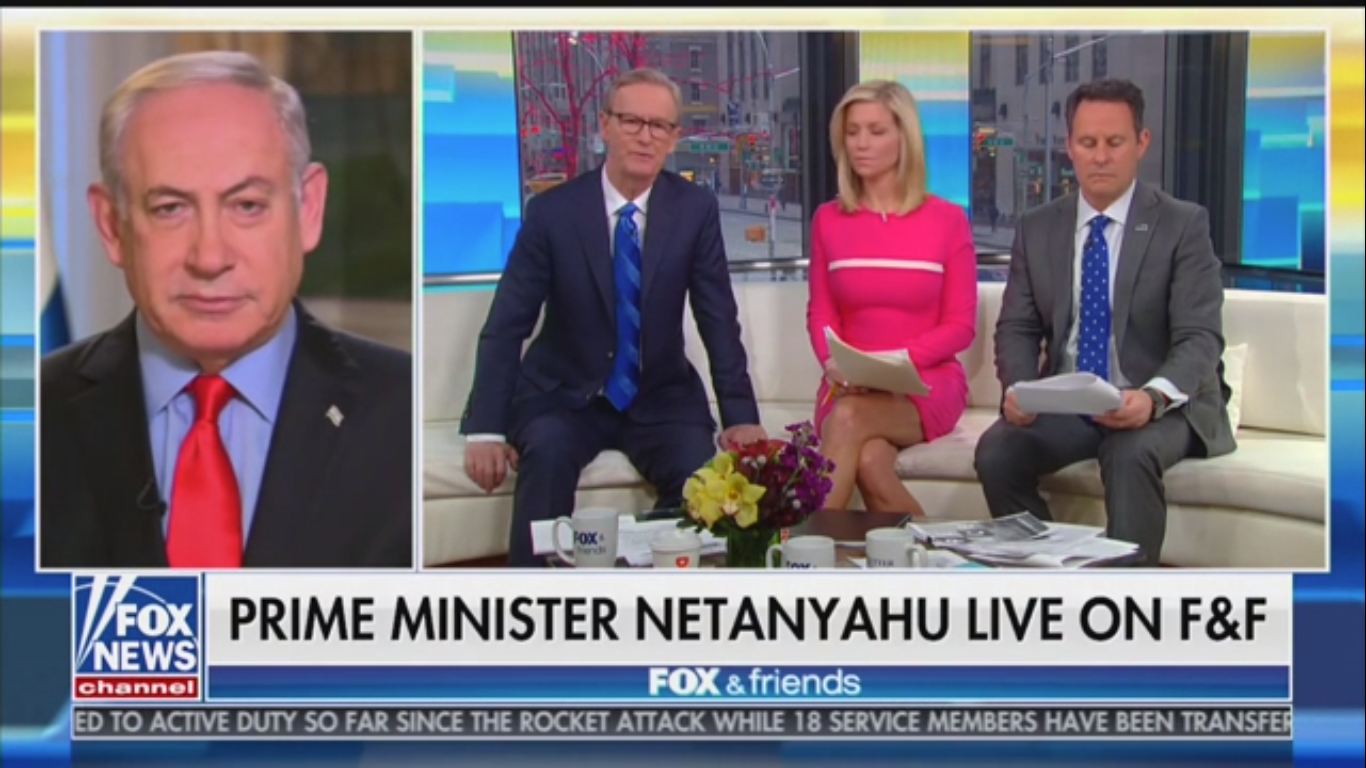 The Israeli Prime Minister Benjamin Netanyahu appeared on Fox & Friends on Wednesday to tout President Donald Trump's Middle East peace plan. Fox & Friends is Trump's preferred morning show and Netanyahu's decision to talk to its' very pro-Trump hosts is remarkable.
The recently indicted prime minister presented Trump's plan as a positive step, though it has been rejected outright by the Palestinians. Many have seen the plan as little more than pandering to Israeli nationalism and completely failing to give the Palestinians a workable solution to the conflict.
"I think the President has done something extraordinary," Netanyahu said. "President Trump has brought forward a peace plan that enables us to make the deal of the century. It gives Israel security, it gives the Palestinians national dignity, it allows us to move forward so we can live together."
"It's a deal that we should both make and we're prepared to make it. I think the President did something that is concrete, that can work, he's a very practical person and at the same time he has a vision and he put it through. I think we should all take this deal and do it right away and I call on the Palestinians. I know they have their objections but I saw three Arab ambassadors at the extraordinary ceremony that the President got to be there. That's amazing."
Later in the interview, Netanyahu was even more effusive in his praise of Trump.
"President Trump has been the best friend that Israel has ever had in the White House," Netanyahu said.
Watch the video above, via Fox News.