White House Mocked for Falsely Claiming It Was Snowing in D.C.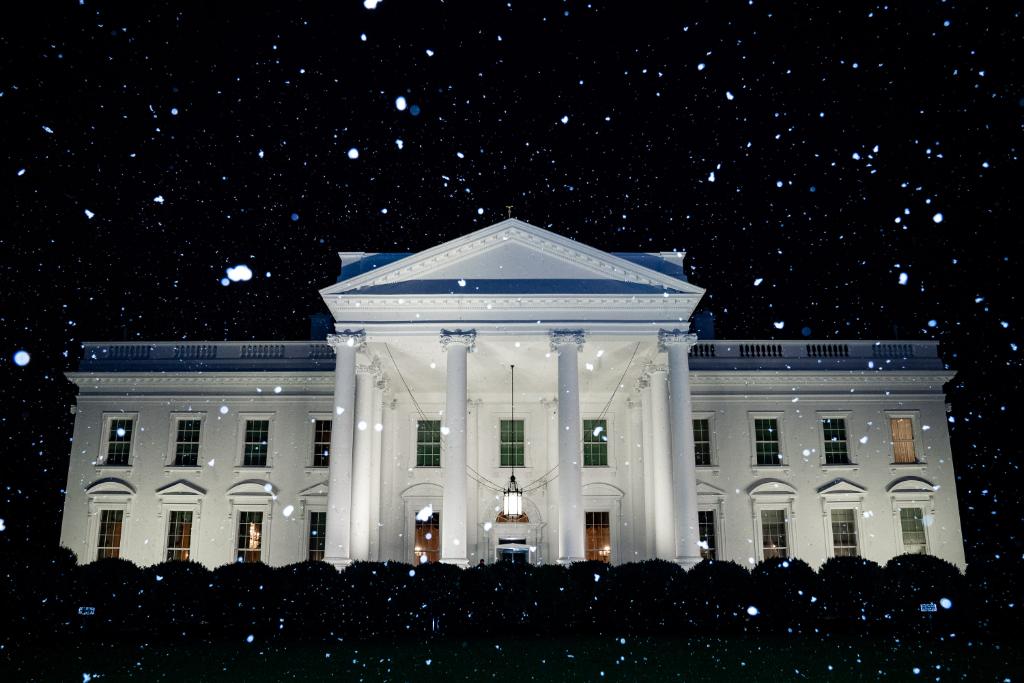 The Trump administration is already well-known for spreading misinformation, often at the behest of President Donald Trump. But it appears telling transparent lies is now endemic at the White House. On Sunday, the White House official Twitter account falsely claimed it was snowing in Washington, D.C. It was not.
"First snow of the year!" the account tweeted, accompanied by a photo of snow falling around the building. As Twitter users were quick to point out, it was most certainly not snowing in D.C. yesterday.
First snow of the year! ❄️ pic.twitter.com/kgSLQX6QxK

— The White House (@WhiteHouse) January 13, 2020
Some saw yet another example of the poor communications management at the White House and others viewed it as yet more lies from an administration that can't help itself.
The White House social media intern is either high already or trying to score more drugs. https://t.co/takbYsEAxl

— Sam Stein (@samstein) January 13, 2020
In reality, it was an unseasonably warm 52 degrees in D.C. and there was no sign of snow. The photo could not possibly have been taken on Sunday.
Please, I'm begging you, any reporter within the sound of my voice: ask Republican lawmakers if it snowed in DC today. https://t.co/9xiEgZQdVR

— Douglas M. Griffin (@DouglasMGriffin) January 13, 2020
The weirdness of the decision to post an entirely untrue claim about the weather has led to some speculation, though much of it is somewhat risible.
It is not snowing anywhere near the White House…

Furthermore, this image can be found with a google image search with first posts 3 days ago, with 2 from Russian sources.

Is this the White House communicating in the open to Russian handlers? https://t.co/rIOh5rK409

— Bryan William Jones (@BWJones) January 13, 2020
The White House has offered no explanation for this bizarre tweet and is unlikely to provide one. The administration routinely doubles down and denies that it has lied, so the snow in D.C. controversy will most likely make little impact.