Fox News Diner Patron: 'The Economy Has Raised the Boats of the Wealthy'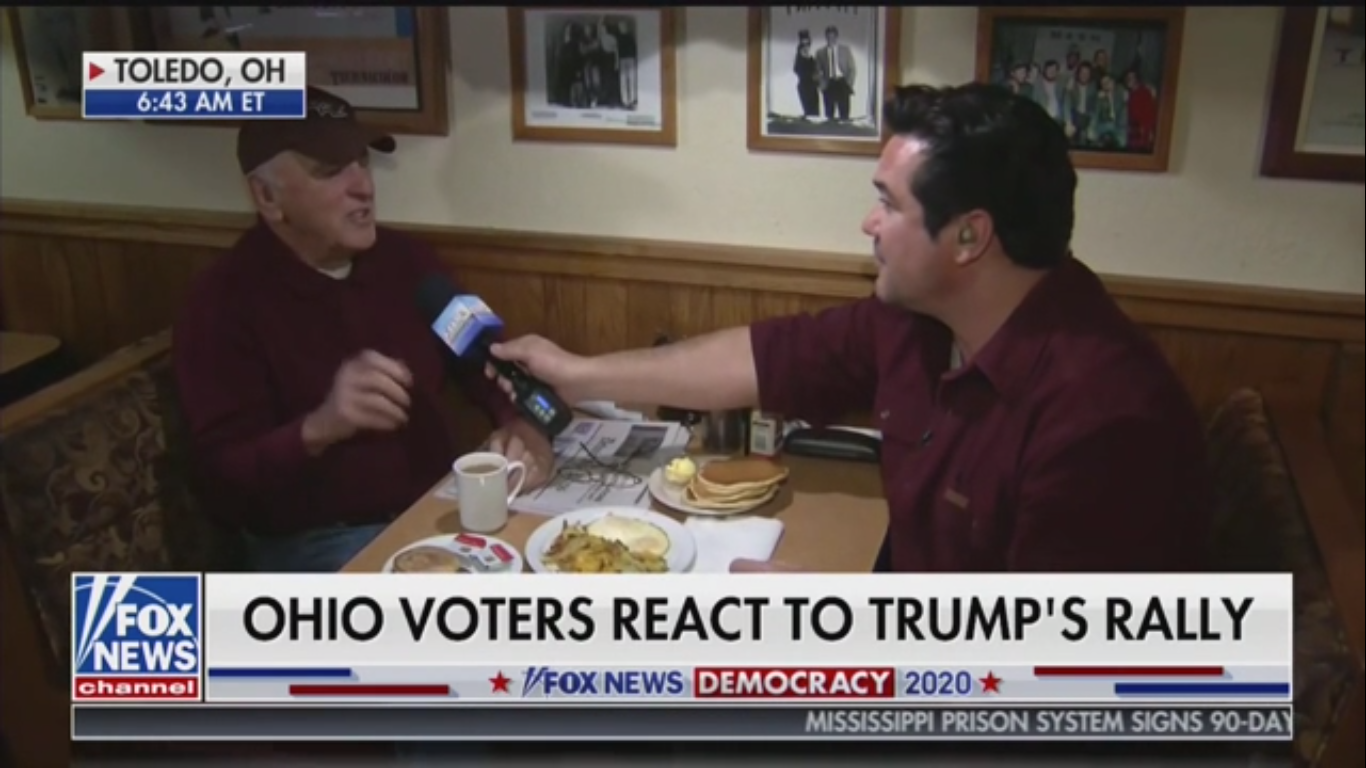 Fox & Friends held one of their occasional diner vox pops on Friday morning. Sometime guest host Dean Cain spoke to patrons at a diner and asked them about President Donald Trump's rally in Toledo, Ohio last night. Cain was clearly not expecting the response from one of his interviewees.
A man identified as Lamar explained that he had been a Republican and was even elected to public office for the party, but had since changed his affiliation because the party had left him behind. Cain then asked him about the economy, which both the President and Fox News have loudly touted.
"It doesn't work for everyone," Lamar said. "The new jobs coming and going are principally service jobs, 18 to 20, $20,000 a year. That's hard to raise a family on that."
"OK," Cain said, clearly realizing this would not be the ringing endorsement of Trump that these diner segments often are.
"The economy has raised the boats of the wealthy," Lamar said. "The economy has raised the boats of many corporations. They've thought, I'll take the tax funds, and bought their stock back. That makes it very valuable for those who are still stockholders and I have to say I am one."
Cain quickly wrapped up the conversation and moved on.
Watch the video above, via Fox News.