Fox News Host: 'So Interesting' That People Are Criticizing 'Our Intelligence Community's Decisions'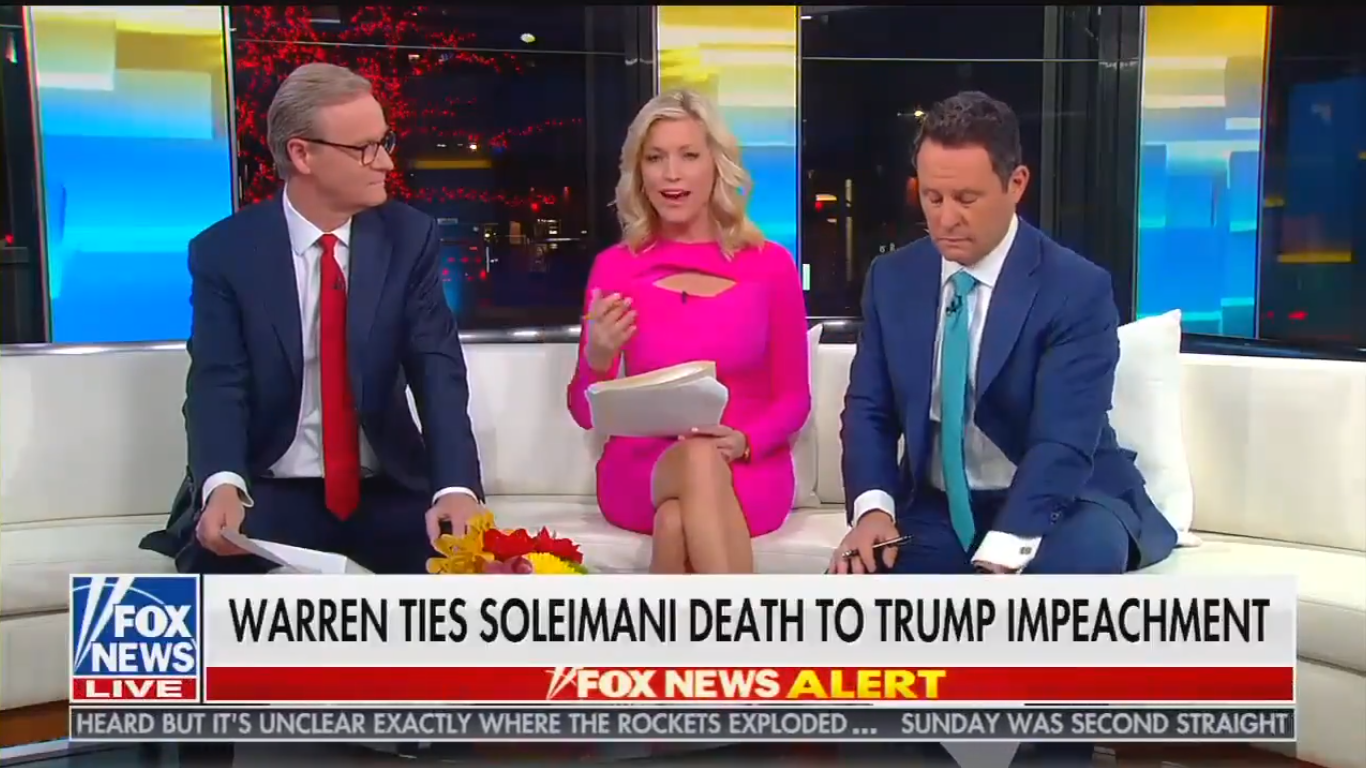 Fox & Friends host Ainsley Earhardt has said that Americans should simply trust the intelligence services when it comes to the killing of Iranian General Qassem Soleimani. Earhardt and her Fox News colleagues have spent the past three years attacking the so-called 'Deep State, including the intelligence agencies. But apparently this time is different.
"I find it so interesting that people are critical of the President's decisions, of our intelligence community's decisions," Earhardt said. "Of our generals' decisions."
"They want details," co-host Steve Doocy said.
Ainsley Earhardt finds it "so interesting" that people criticize "our intelligence community's decisions," because "everything can't be made public … you just have to trust [them]." pic.twitter.com/DC50DHWgJ2

— Bobby Lewis (@revrrlewis) January 6, 2020
Well they can't have it," Earhardt said. "They can't. Everything can't be made public. We heard [Secretary of State Mike] Pompeo over the weekend saying everything that we have, the intelligence community has, he says I ran the CIA at one point, we can't release everything."
"We can't release all of our intelligence information. We'll release as much as we can but you just have to trust us, basically."
Fox & Friends has been at the forefront of attacking the intelligence agencies for apparently conspiring against President Donald Trump as part of a 'Deep State' plot to thwart his policies. This is a lightning fast turnaround for Earhardt and the show generally.
Watch the video above, via Fox News/Twitter.