Ali Velshi Heads to Weekend Mornings as MSNBC Makes Lineup Changes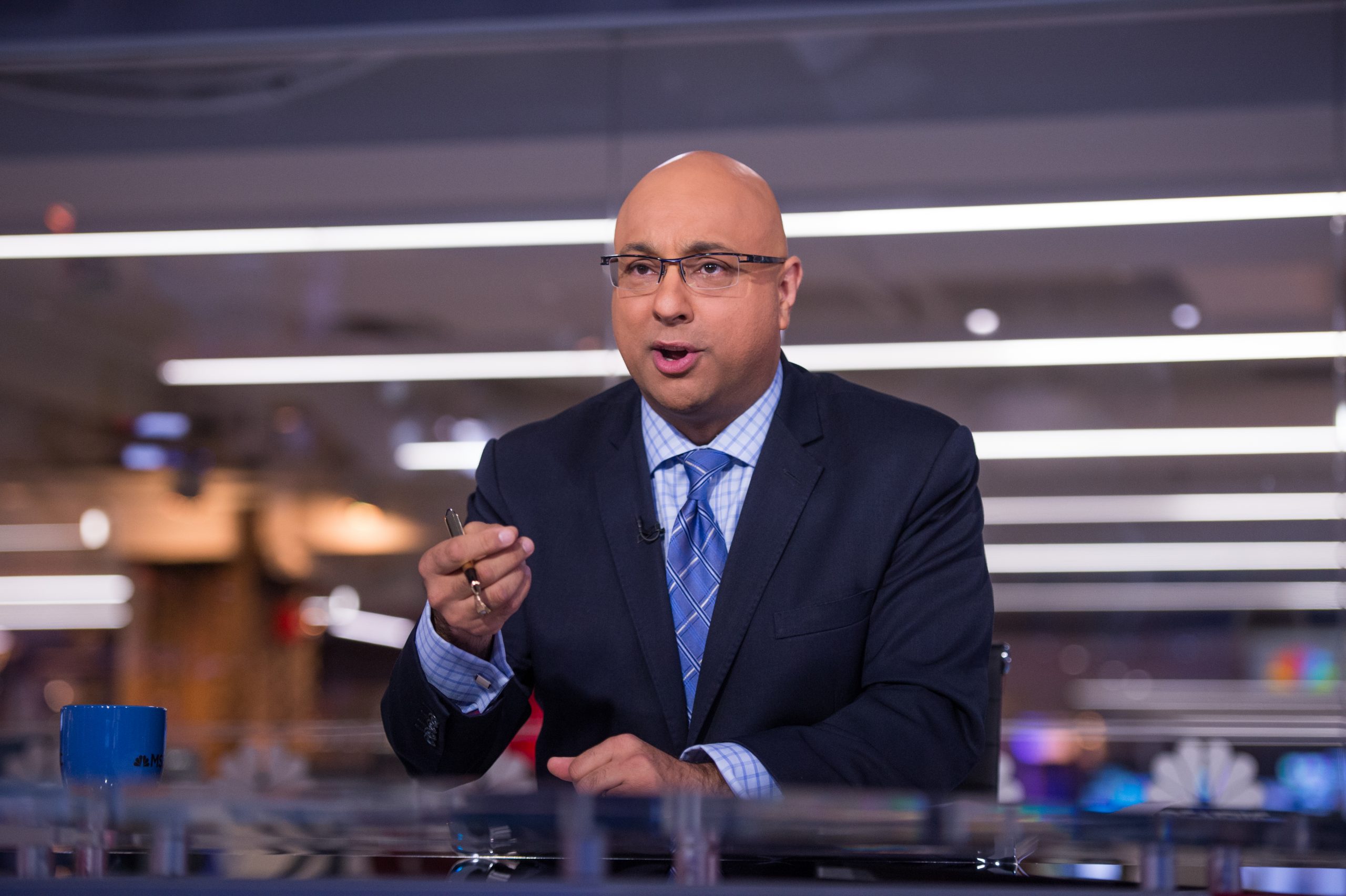 MSNBC has announced a series of changes to its' programming lineup for 2020. The network, which is the second most watched cable news network in the United States, is shaking things up just in time for major news events expected next year, like the impeachment trial in the Senate and the Democratic primaries.
Ali Velshi will host a new weekend morning show from 8am to 10am ET on Saturdays and Sundays, moving him away from weekday broadcasting. His new slot will lead into AM Joy with Joy Reid, which is the network's highest rated weekend show.
Velshi will continue to be a fill-in anchor at MSNBC while also moving to the new time slot. He is also teaching at the Wharton School at the University of Pennsylvania.
Alicia Menendez will anchor two new shows, from 4pm to 5pm on Saturday and Sunday, and separately from 6pm to 7pm on Saturdays.
David Gura, who currently hosts Up, will anchor MSNBC Live from 2pm to 4pm on Saturdays beginning in the new year.
"After topping CNN in total viewers for the third year in a row, the network is building upon its momentum with a continued investment in live programming on the weekends. In the never-ending news cycle, MSNBC is committed to delivering breaking news coverage and analysis, offering new shows and familiar voices backed by the combined strength and collaboration between NBC News and MSNBC," the network said in a statement.