'Fox & Friends' Guest on Impeachment: 'You Don't Put Someone to Death for Running a Stop Sign'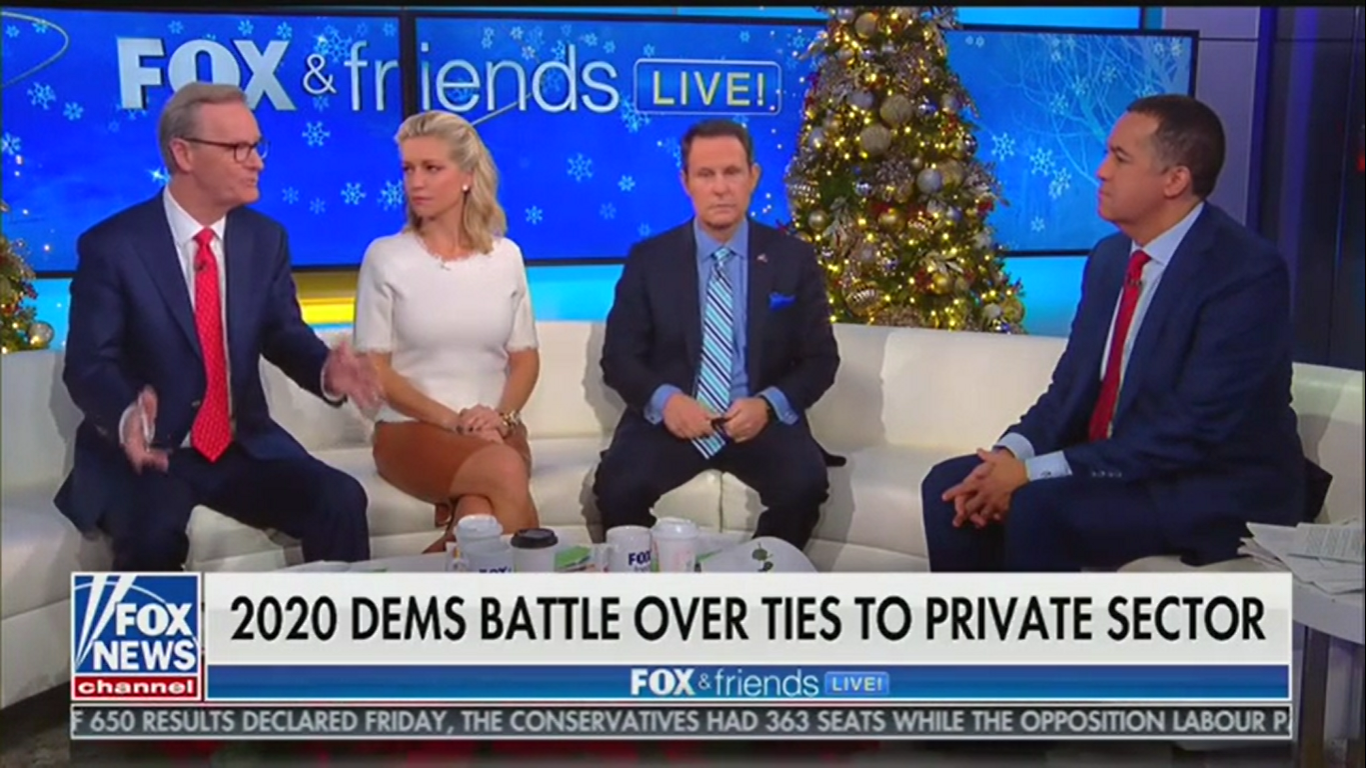 As the House Judiciary Committee prepares to vote on two articles of impeachment against President Donald Trump, a guest on Fox & Friends compared Trump's actions to running a stop sign. Despite the fact that the President is accused of abuse of power and obstruction of Congress, over at Fox News, the situation was very different.
"Yeah, you know, look. I say this at the risk you have being politically incorrect," Don Peebles said.
"I believe that what Trump is being accused of is like running a stop sign and you don't put someone to death for running a stop sign."
That remark won applause and cheers from the studio audience, though Peebles didn't expand on his comparison. Peebles was described as a moderate Democrat. Fox News often hosts self-styled Democrats who defend the President's actions.
"Maybe you give them a ticket and give them a summons to show up in court but you don't impeach the President for this kind of nonsense," Peebles went on.
"It makes the Democrats look like sore losers. Anybody who buys into this especially in these swing districts where Trump was successful the last time around or where he was close, I think they are going to be in a lot of trouble. I think this process is going to hurt the Democratic Party."
Watch the video above, via Fox News.