Fox's Geraldo Rivera: Trump 'Doesn't See People Black, Brown, White, Whatever It Is'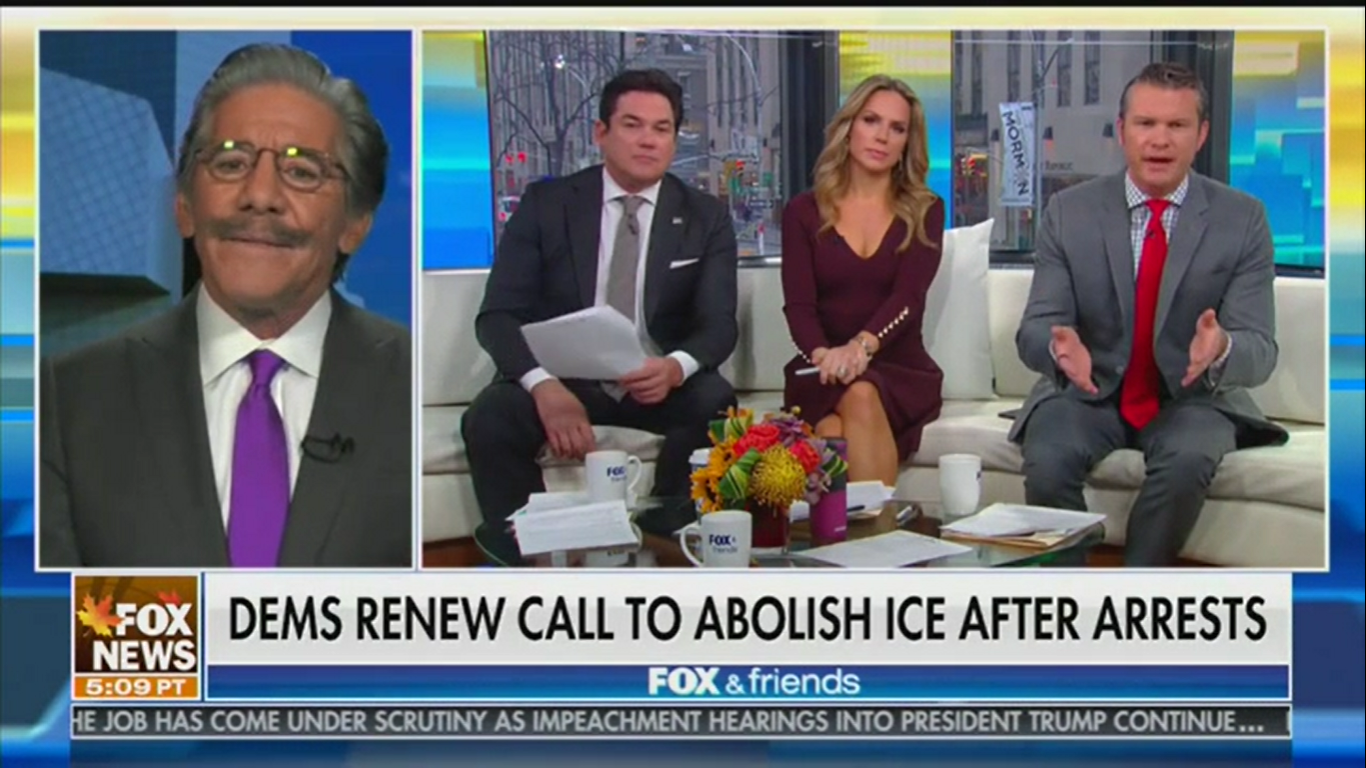 Fox News' Geraldo River joined Fox & Friends on Friday to discuss a variety of issues about President Donald Trump but most notably defended the President's approach to immigration, making the extraordinary claim that Trump doesn't see race.
Rivera praised Trump's treatment of Latinos.
"My point, Pete, is simply, I believe that knowing this president as long as I have, decades, being around Trump Tower long before he ever contemplated running for president, seeing Latinos in every position from, executive to elevator operator, I know how he has such affection for Latinos," Rivera said.
"He can do so much more to increase … he got 28% of the Latino vote last time, I think he has a chance, as I said to get 40%. How? DACA, the Dreamers. The President has expressed support for them."
Fox host Pete Hegseth asked Rivera if Latinos were really going to vote on based on DACA. Hegseth suggested making that claim was putting Latinos in a box.
"I am not putting Latinos in a box at all," Rivera said. "I ammerely saying, the President wants a wall. The wall is obtainable, he's getting it now, he can get the wall if he negotiates with the Dreamers, give them, these are good folks, give them road to citizenship, they've been here an awfully long time."
"I just want the President to be — I know this guy. This is a president that just cares about people's achievements, their skills, their attitude toward life, their attitude toward the country. He doesn't see people black, brown, white, whatever it is. He sees people based on what they do for themselves and what they do for their families, what they do for their country."
Rivera then said Trump could be an 'historic, important Latino president.'
Watch the video above, via Fox News.