MSNBC's Donny Deutsch Defends Calling Elizabeth Warren Unlikable: 'Maybe I'm Too Woke'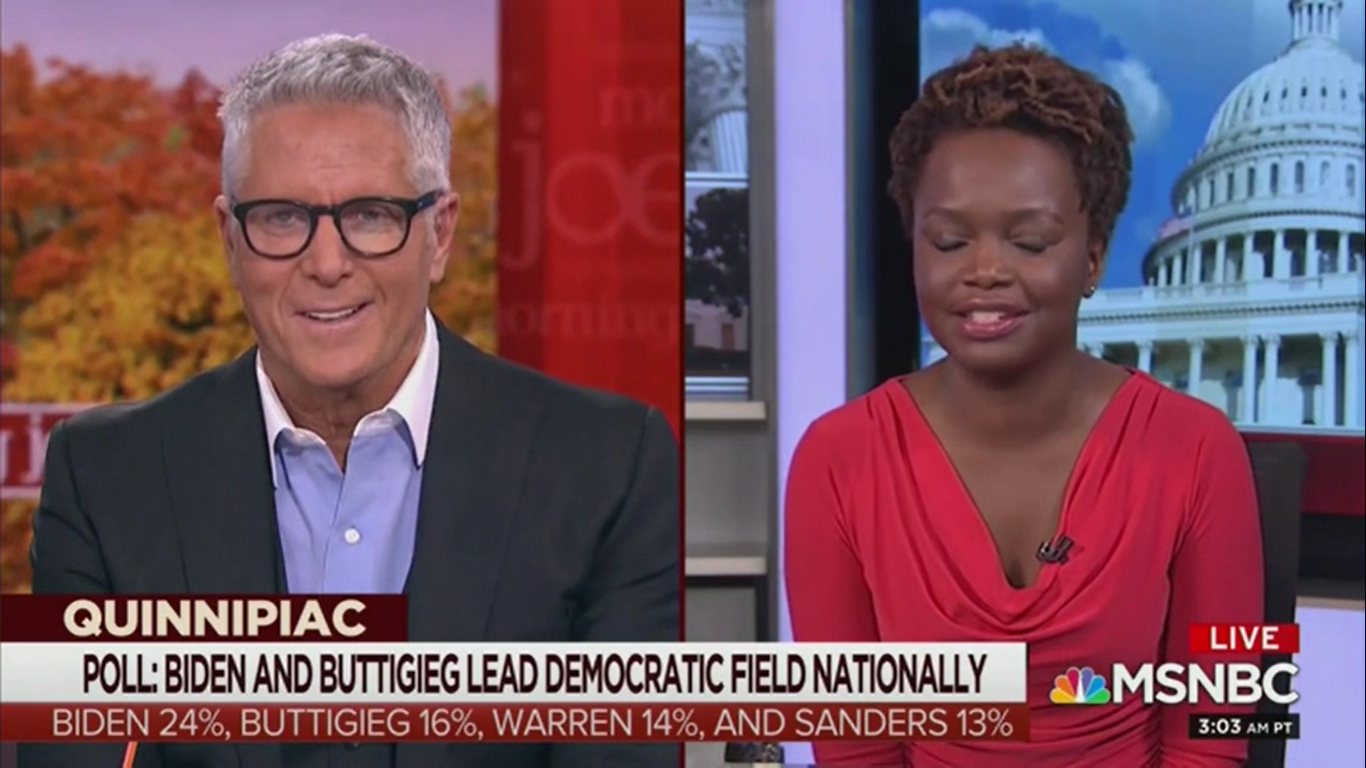 MSNBC's Donny Deutsch defended his comments about Democratic Senator Elizabeth Warren on Wednesday. The marketing and branding expert has repeatedly questioned Warren's 'likability', an issue he raised again on MSNBC's Morning Joe.
MSNBC political analyst Karine Jean-Pierre challenged Deutsch's criticism of Warren, claiming it was usually levied unfairly against women.
"I've got to go back to what Donny said, the likability thing it's so problematic to hear. It is always connected to female candidate, women candidates," Jean-Pierre said.
"Oh, Karine," Deutsch said.
"It is. I have not heard likability…" Jean-Pierre said, before being interrupted.
"I have not heard it with any of the male candidates. You don't hear that type of language, so we need to be very…" Jean-Pierre said, before being interrupted again.
After a back and forth on likability and the polls, Deutsch defended his position.
"Maybe I'm too woke, but when I say somebody's not likable, I'm not bringing gender into it," Deutsch said. "I think Bernie Sanders is even less likable, but I do think there's a certain strideness [sic] to both of them that I don't know if America wants to invite them into their living rooms for four years every night."
"Elizabeth Warren has proven she's very likable, just the surge that she's had," Jean-Pierre said.
"I don't like her," Deutsch said.
Watch the video above, via MSNBC.