Rudy Giuliani Calls Himself a 'Phenom': 'I Am a High Functioning Human Being'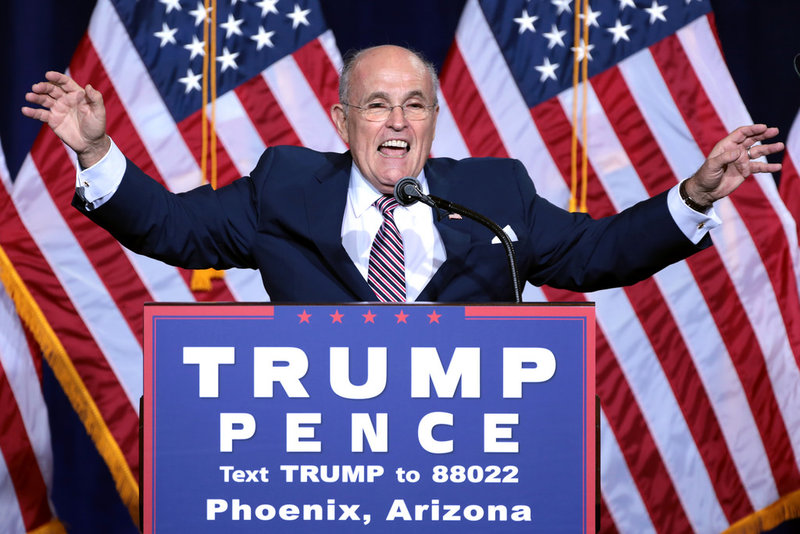 Former New York Mayor Rudy Giuliani praised himself in text messages to New York Magazine reporter Olivia Nuzzi. Giuliani, who is also President Donald Trump's personal lawyer and is at the center of the ongoing impeachment scandal, also attacked Nuzzi's publication.
"Garbage your publication cannot be counted on to report fairly on this salacious stupidity," Giuliani messaged Nuzzi.
"I am a high functioning human being able to outwork people half my age. Compared to Biden and Pelosi, I'm a phenom."
Giuliani was reportedly replying to a request for comment from Nuzzi about his odd habits when communicating with reporters. Giuliani recently butt dialled a reporter, leading to a days' long discussion of frequent accidental calls.
According to Nuzzi's article, many journalists have received bizarre communications from Giuliani, included unusual responses to text messages and missed FaceTime calls.
"Every now and then, he might send some variety of the smiley-face emoji, but he's much more likely to like his own texts," one journalist told Nuzzi. "I remember one time he gave his own text a thumbs-down but then promptly switched it to a thumbs-up."
Another claimed Giuliani had sent 'a picture of him smoking a cigar on a golf cart.'