Ken Starr: Republican Senators Could 'Make a Trip' to the White House Following Sondland's Testimony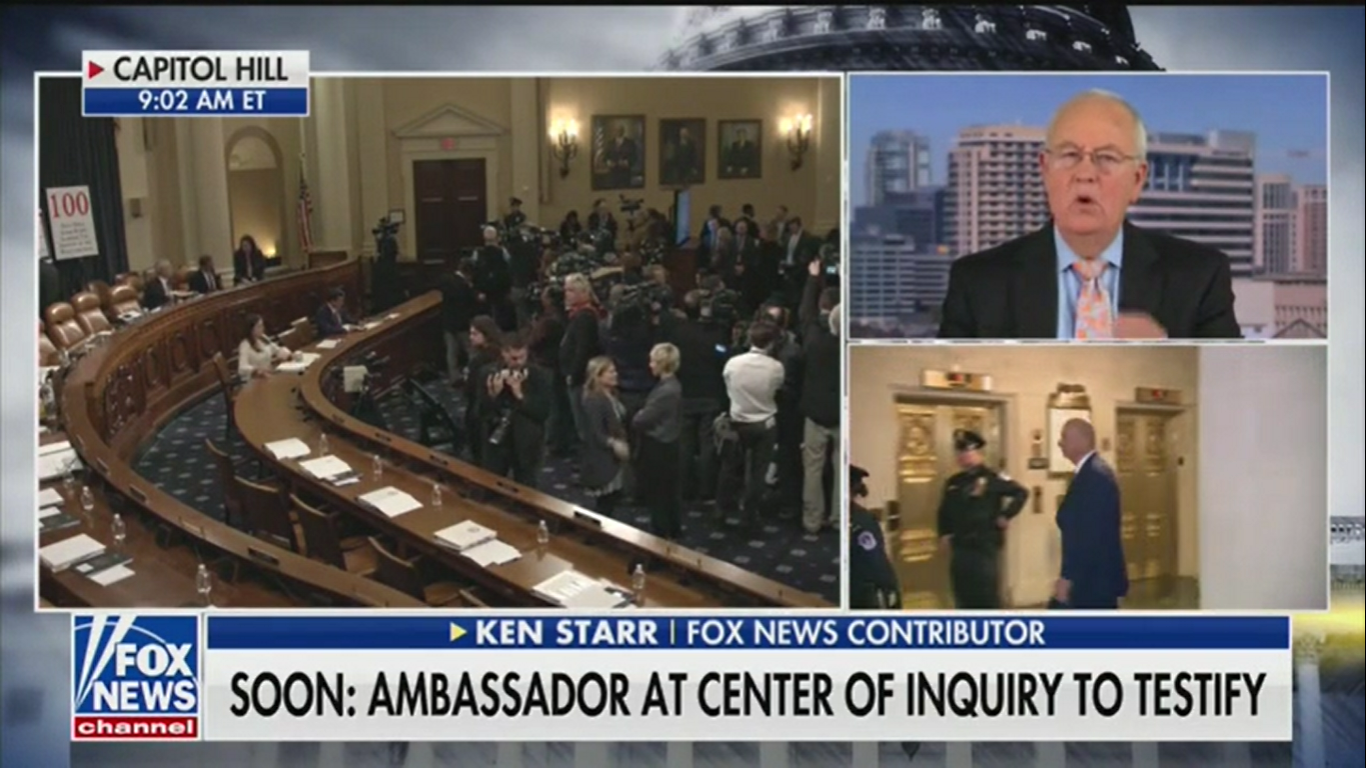 Ken Starr has told Fox News that Republican senators might consider visiting the White House following today's devastating testimony from EU Ambassador Gordon Sondland. The Trump appointee has implicated the President, Vice President Mike Pence and Secretary of State Mike Pompeo in the Ukraine quid pro quo.
"The real issue is the senators are watching," Starr said.
"Are senators going to now say in light of what we hear today, it's going to be a long day even with the ambassador alone, in light of what we have heard, 'We need to make a trip down to the White House?'"
"That historic example set during the Nixon presidency. From what I've been able to glean I don't think that's going to happen. But obviously what happens today could—has the potential to be a game-changer."
Starr is referring to an incident in 1974 when some Republican senators went to then President Richard Nixon to induce him to resign. Starr was the independent counsel during the impeachment of President Bill Clinton and has so far defended Trump, but Sondland's testimony seems to have tipped the scale.
Sondland's opening statement confirmed the existence of a quid pro quo and levelled serious accusations against Rudy Giuliani as well as senior administration officials. His testimony has been seen as detrimental to Trump's case and Starr's comments are a strong indication of their seriousness.
Watch the video above, via Fox News.