Fox's Bret Baier: Trump Attacking Yovanovitch During Hearing Added Another 'Article of Impeachment'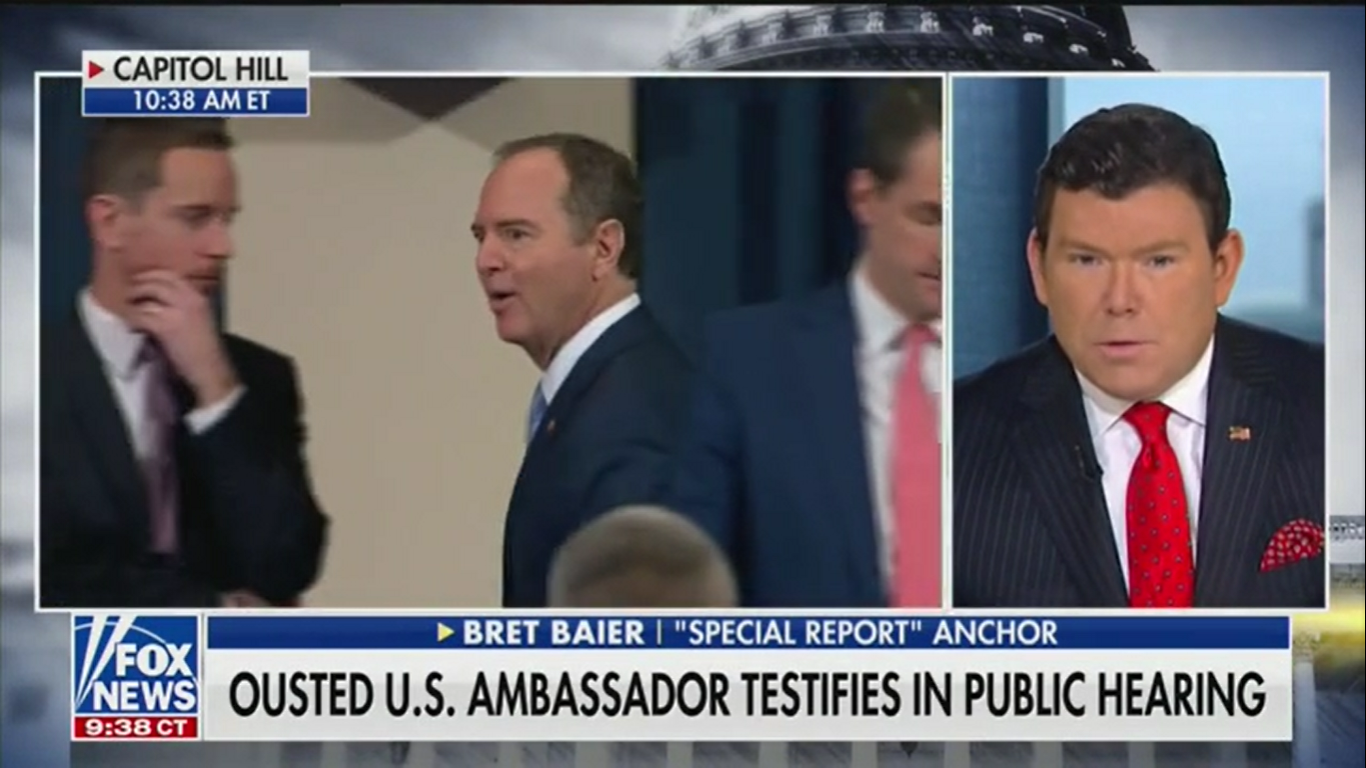 Fox News' Bret Baier has said that President Donald Trump's decision to tweet about Marie Yovanovitch during her public impeachment testimony has changed the nature of the hearing and possibly added a new impeachable offense of witness intimidation.
Trump attacked the former U.S. ambassador to Ukraine on Twitter while he was testifying, leading Chairman Adam Schiff to read out a tweet and claim it was witness intimidation. Baier seemed to agree.
"I started this hearing as we set up to it thinking that Ambassador Yovanovitch was going to be a sympathetic witness, the Democrats would tell her story about how she was recalled. But as we noted, that is – she serves at the pleasure of the President. And I started to say that she didn't see the call. She didn't hear the call. This is tangential to the actual argument."
"However, this whole hearing turned on a dime when the President tweeted about her real time," Baier said.
"And during the questioning Adam Schiff stopped the Democratic questioning to read the President's tweet to her and get her response. Now that enabled Schiff to then characterize that tweet as intimidating the witness or tampering with the witness, which is a crime."
"Adding essentially an article of impeachment real time as this hearing is going on. That changed this entire dynamic of this first part of this hearing and Republicans now are going to have to take the rest of this hearing to probably try to clean that up."
Watch the video above.