GOP Strategist Calls Out 'Abysmal' Inconsistency of Republicans' Impeachment Argument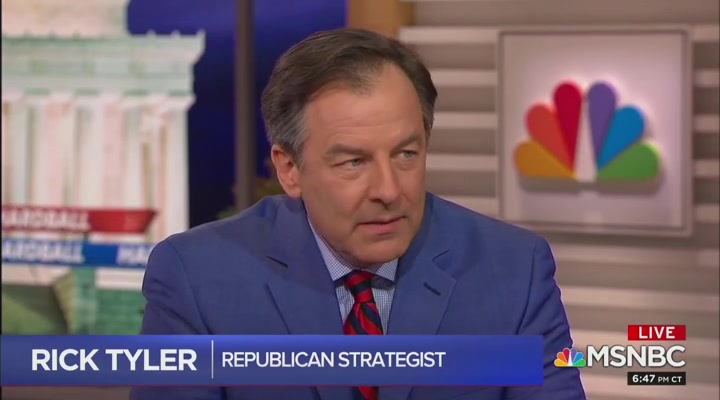 GOP strategist Rick Tyler knocked the arguments against impeachment put forth by members of his own party, calling them inconsistent and dysfunctional.
Speaking to Chris Matthews on Hardball on Thursday, Tyler, Sen. Ted Cruz' 2016 presidential campaign spokesman, described why a normal communications team that works with those in the House and Senate to set forth the best line of argument does not exist in this case.
"Trump is going to do his own [communications], and so people won't go out and take the risk because he'll simply change the message," Tyler explained. "He's going to change the story and then everybody's going to look foolish, so everybody's afraid. You have a dysfunctional [communications] delivery system, so there's no message."
Republicans, of course, had spent considerable time clamoring for the impeachment process to be made public, taking issue with private testimonies held by House committees over the last few weeks. But now that testimonies from the first batch of witnesses will be broadcast on television starting next week, some are saying they just cannot or will not pay attention.
Rather than attacking substantive issues, furthermore, some have tried character assassination. Sen. Lindsey Graham (R-SC) speculated Wednesday that U.S. Ambassador to the E.U. Gordon Sondland might have partnered with Democrats in light of alterations he made to his earlier testimony.
Saying he wouldn't read any of the newly released transcripts and that the whole thing is "a bunch of B.S.," Graham also suggested the Trump administration was just too inept to actually form a quid pro quo with Ukraine.
To this, Taylor put it succinctly: "The inconsistency of the argument against impeachment by the Republicans has been abysmal."
Watch the video above, via MSNBC.