Maddow Tops Key Demo on Tuesday Night, Hannity Leads Cable News in Total Viewers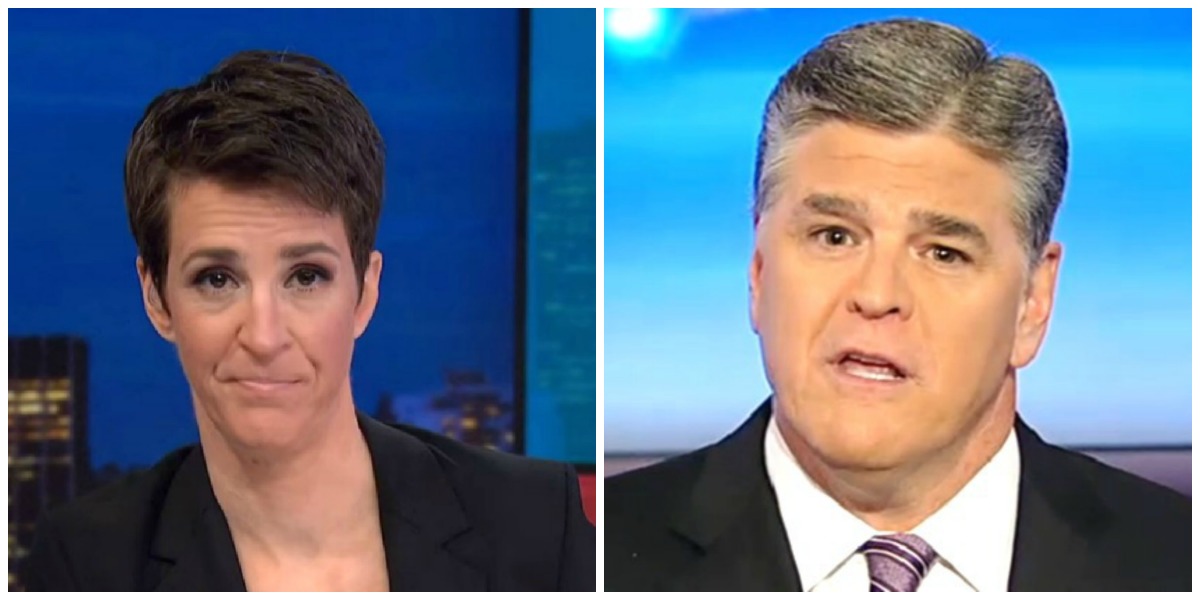 Despite Game Six of the World Series airing on Tuesday night, the primetime programs on Fox News and MSNBC pulled in decent numbers, with three of the shows topping three million total viewers.
According to Nielsen, Fox News led across the board during the 8-11 PM primetime hours, drawing 2.886 million viewers overall and 465,000 in the key 25-54 demographic. MSNBC finished second in both categories, averaged 2.432 million total viewers and 405,000 in the demo. CNN pulled up the rear with a total viewership of 1.059 million and 241,000 demo viewers.
In the 9 AM to 5 PM daytime slot, Fox News nabbed a total audience of 1.594 million and 251,000 in the demographic. MSNBC attracted 1.171 million viewers overall and 171,000 in the 25-54 metric. CNN snagged 181,000 demo viewers and 861,000 total viewers.
MSNBC's The Rachel Maddow Show led cable news on Tuesday with 517,000 in the key demographic, taking third place overall in total viewership (3.077 million). Fox News' Hannity, which airs opposite Maddow at 9 PM, took first place in total viewers (3.235 million) while finishing third in the demo (495,000).
Fox's Tucker Carlson Tonight placed second overall in both the demo (510,000) and total viewership (3.093 million). Fox News' The Five finished fourth in total audience (2.972 million) and the key demo (451,000).
The top-rated show on CNN was Cuomo Prime Time, which drew 1.151 million viewers overall. Anderson Cooper 360 led in the demo with 262,000.