Fox News' Contributor Frank Luntz on Booing Trump: 'They Should Hold Those Fans Accountable'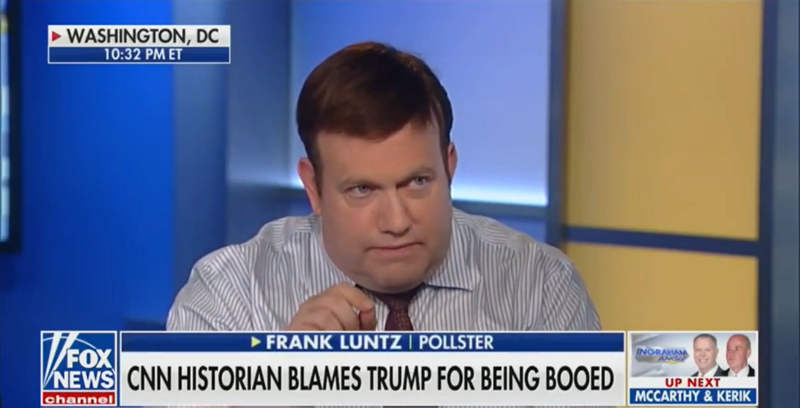 Fox News' contributor Frank Luntz has said baseball fans who booed President Donald Trump should be held 'accountable' for their actions. Speaking on The Ingraham Angle on Monday night, Luntz criticized those in the crowd who jeered at the President at a World Series game.
"That was the same thing as Hillary Clinton declaring that half of America were deplorable," Luntz said of the fans.
"The fact is, they should hold those fans accountable," he said without explaining how this might happen.
"You don't boo the president. You may disagree with him, you may think that he's not what you wanted, but you don't boo him. You show respect to him."
"And I'll tell you something, I think this event is going to have an impact," he said.
"It's a great moment. To be booed in Washington DC, I'm sorry, he's still an outsider three years later," Laura Ingraham said, turning an embarrassing incident for Trump into a victory.
It is not at all clear what form accountability would take and Luntz didn't offer any possible punishment for them. The moment has gone viral, however, and President Trump has rather uncharacteristically not mentioned it.
Watch the video above, via Fox News.