Fox News' Brian Kilmeade Compares Ivanka Trump to Robert F. Kennedy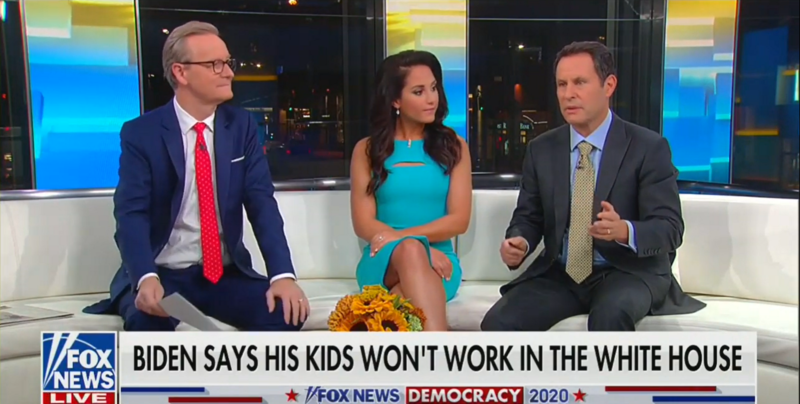 Fox & Friends host Brian Kilmeade defended President Donald Trump's daughter Ivanka on Friday morning. In remarks that were also a criticism of former Vice President Joe Biden, Kilmeade said it was fine for the Trump children to work in the White House.
Biden had said in an interview that if he becomes president, his children will not work in the administration. He also said Trump's children's roles were improper.
"You do have Ivanka Trump, who is an international businesswoman. She hasn't been in government before? That's suddenly a problem?" Kilmeade asked.
"Don Jr. and Eric doing this horrible thing called running their company because their dad isn't."
"And then you have people in history like that Bill and Robert F. Kennedy working with John Kennedy. How dare he work as attorney general!"
"[President Andrew] Jackson had all his relatives in the cabinet. He has been listed as one of our best presidents," Kilmeade said.
"I just wonder how hard this interview is if that's the soundbite that's supposed to lure us in? Because this is a big interview for him because he almost sits down with no one," he said.
Robert F. Kennedy's appointment as attorney general was not uncontroversial at the time and such a move would be even more difficult to justify today.
Watch the video above, via Fox News.