Rand Paul Slams 'The View': 'Those Women Go On and On Yelling and Screaming'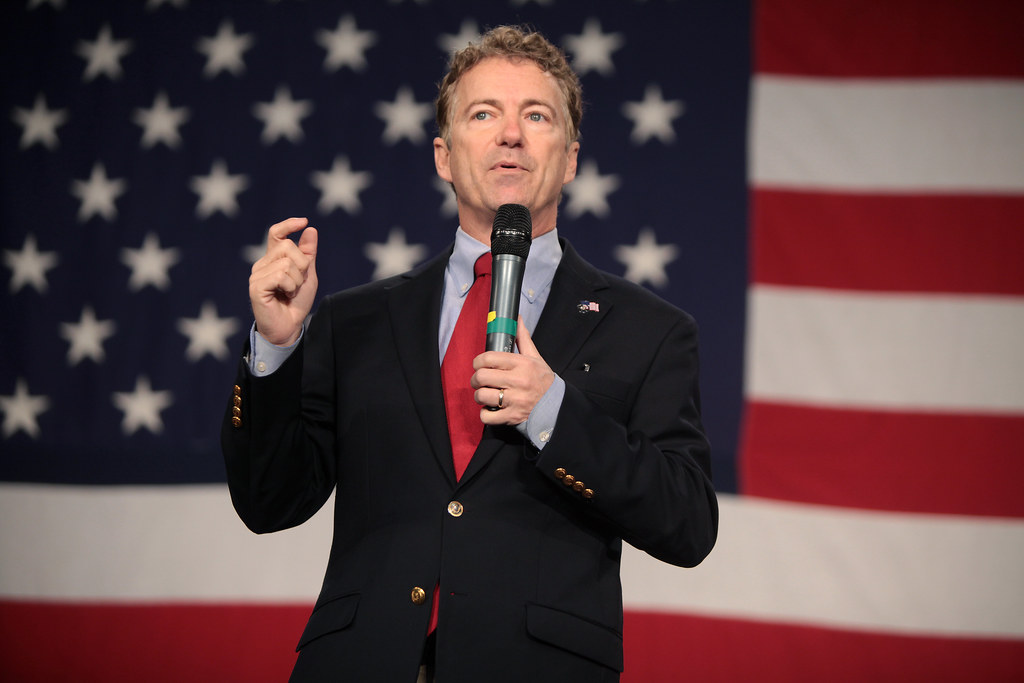 Republican Senator Rand Paul has lashed out at the hosts of The View following his appearance on the daytime show. Paul attacked the show on The Wilkow Majority on Sirius XM. His performance on The View was widely panned.
"Oh my goodness, was I on The View," the Senator said. "You can't even get a word in edgewise. Those women go on and on yelling and screaming, and it was just amazing."
Paul had clashed with The View co-host Ana Navarro about Venezuela. Navarro had disputed whether the country's authoritarian President Nicolas Maduro was really a socialist. Paul blamed Venezuela's problems on socialism, but Navarro responded that Maduro was simply a 'corrupt, murderous thug.'
Navarro told Paul 'don't mansplain me!' during the heated debate.
"Ana Navarro … thinks she knows a lot about Venezuela, and so she goes on and on," he said. "She says, 'well, it's not socialism, it's not socialism, he was a thug and a murderer.'"
"And I'm going, 'no, no, no, no, no. It was the socialist party. [Hugo] Chávez was elected as a socialist, Maduro is a socialist.' Like 'No, no, no he's a thug,' and she wouldn't let me finish," Paul complained.
Exchanges on The View often get heated between the hosts and sometimes guests as well, but Paul's appearance was widely considered a train wreck amid his clashes with the frequently combative regulars.