Maddow Beats Hannity for 8th Straight Day in Key Demo, Leads Cable News in Category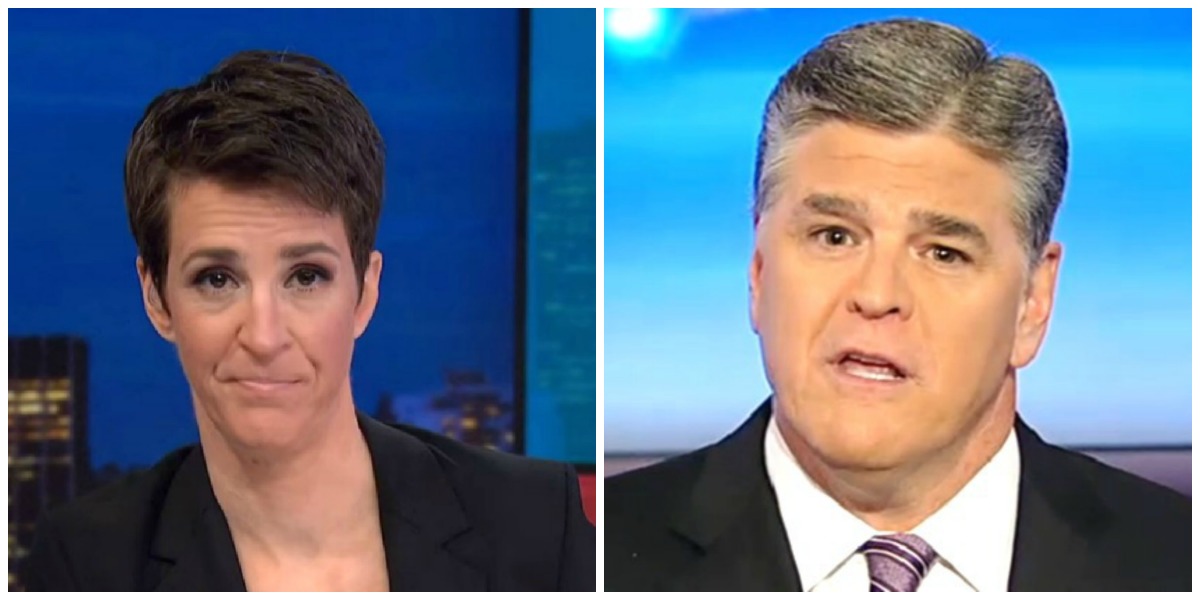 Round-the-clock impeachment coverage has been a boon for the cable news industry and has allowed for MSNBC to narrow the gap between it and Fox News in recent days. And for the network's top star Rachel Maddow, she's once again competing with Fox News' Sean Hannity for the title of most-watched in cable news.
According to Nielsen, The Rachel Maddow Show was the top-rated cable news show in the key 25-54 demographic on Tuesday, drawing 611,000 viewers in the category. This also represented the eighth straight day that Maddow has defeated Hannity, which also airs at 9 PM ET, head-to-head in the demo.
Besides finishing first in the demographic, Maddow placed third overall in total viewership, pulling in an audience of 3.053 million. Hannity finished first in total viewers with 3.442 million while Hannity's lead-in, Fox's Tucker Carlson Tonight, took second place with 3.190 million viewers overall.
In the key demo, Tucker finished second with 558,000 and Hannity settled for third at 503,000. Fox News' The Five took fourth place in the demo with 479,000 while Fox's The Ingraham Angle came in fourth in total audience, nabbing 2.852 million.
In the 8-11 PM primetime slot, Fox News led across the board with 3.161 million viewers overall and 502,000 in the demo. MSNBC averaged 452,000 in the demographic while grabbing 2.425 million total viewers. CNN nabbed 1.110 million total viewers and a demo audience of 301,000.
The top-rated program on CNN was Cuomo Prime Time, which drew 1.201 million viewers overall. CNN Tonight led in the demo with 316,000.