Bob Woodward: 'There Is Much More' in the Trump Administration for Democrats to Investigate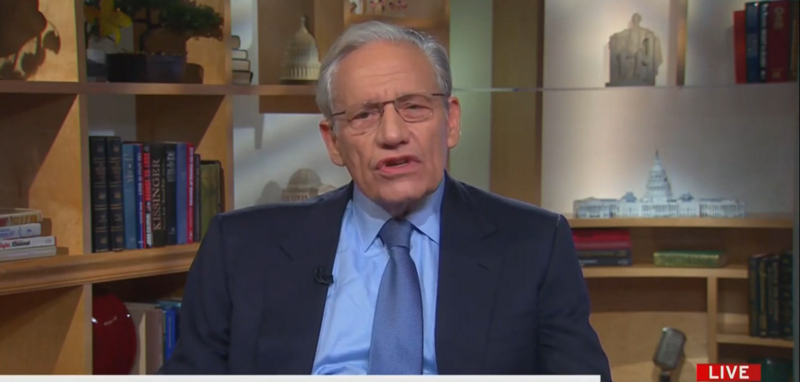 Veteran journalist Bob Woodward believes Democrats should expand any investigation into President Donald Trump beyond the Ukraine whistleblower complaint. Woodward, who wrote a book about the Trump administration, told MSNBC's Morning Joe that they needed to examine everything.
MSNBC contributor Mike Barnicle compared the current impeachment push with Richard Nixon's last days in office. Woodward was part of the team that helped to expose Nixon's wrongdoing and eventually force his resignation.
"The great tragedy is that you have cabinet offices like the Attorney General of the United States and the Secretary of State of the United States seemingly silent in witness of what they see each and every day," Barnicle said.
" I think that's — if I may answer, I think that's exactly right, and look, this is very serious," Woodward said.
"I wrote the book on the governing chaos in the Trump administration, and the nervous breakdown that has taken place, but it's not just on one part, and I think the mistake will be if there is not a serious investigation of all of this."
"Everything you've said about Ukraine and the players in this is documented and absolutely true," he said.
"There is much more that is going on. The whole Saudi relationship, what's going on with North Korea… What's going on — you go through the list and if there is the sense, ah!, this is going to carry it over the line for the Democrats by looking at Ukraine, I think that's wrong."
"Joe [Scarborough], look, you know the Republicans, and they are sitting and feeling kind of good at the moment, and they feel that way because this is — these are words that have been said. Are there actions behind them? What did they really go after Joe Biden?"
Watch the video above, via MSNBC.