Joe diGenova: We Were in Contact With Giuliani About Ukraine-Biden, 'Absolutely False' That Trump Was Involved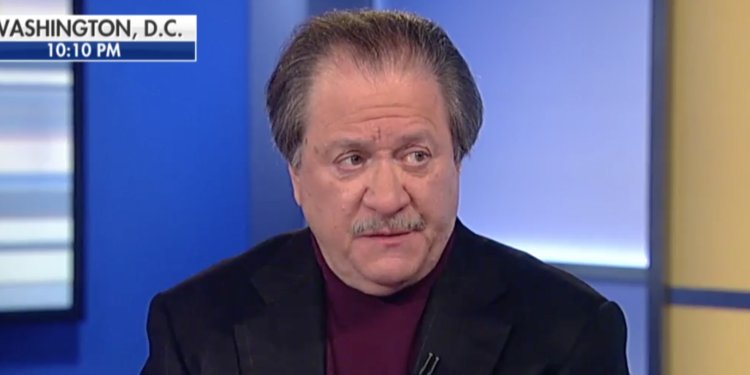 Frequent Fox News guest Joe diGenova has said he and his wife Victoria Toensing were in contact with Rudy Giuliani about his activities in Ukraine but they never travelled to the country and weren't directly involved in the former New York mayor's investigation of former Vice President Joe Biden and his son, Hunter.
Speaking to WBAL News Now, diGenova, who is a prominent Washington lawyer, said that Chris Wallace's bombshell report on Fox News was wrong.
DiGenova was played a clip of Wallace's report and called it 'absolutely false'. He went on to say that President Donald Trump had no idea what he and Giuliani were doing regarding Ukraine.
"And by the way, he also said that only the President – quoting an anonymous U.S. official, anonymous official – that only the President knew what we were doing," diGenova said.
"First of all, that's totally false. The President was not involved with any of this."
"Rudy Giuliani was informed by a former federal investigator that there was evidence in Ukraine about people who tried to frame Donald Trump with the Russian collusion," diGenova said.
"While he was looking into that, he came across information about Hunter Biden and Joe Biden that came up concerning the threat to hold back money and that Biden's son had received bribes. The prosecutor involved in that was the one that Biden had fired."
"He asked us – Rudy – he asked us to represent any of the Ukrainian whistleblowers who wanted to provide information to U.S. law enforcement about what they had heard and learned," diGenova said.
"They were fearful to come to U.S. law enforcement because the United States ambassador in the Ukraine at that time had threatened these individuals not to give information because, as she, the ambassador, put it, Trump was going to be impeached and Biden was going to be president."
"The trip to Ukraine was cancelled," diGenova said. "No-one ever went there. No-one was ever talked to. We never had an opportunity, our law firm, to represent any whistleblowers. Any conversations we may have had with anybody prior to that time obviously are privileged. We were never representing the President of the United States. Mr Giuliani was. So, that's the story."
When pressed, diGenova confirmed that he never went to Ukraine nor was he ever paid by President Donald Trump. He also continued to claim that Hunter Biden had done something wrong by working for Burisma.
Listen to the interview above, via WBAL/Facebook.