Fox's Brian Kilmeade: Justin Trudeau Is in Trouble Because of Green Policies, Not 'Blackface Costumes'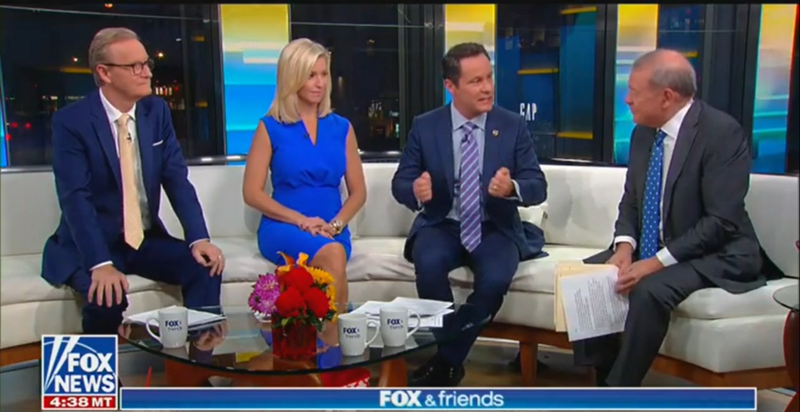 Fox & Friends co-host Brian Kilmeade offered a hot take on Canadian Prime Minister Justin Trudeau on Monday's show. Towards the end of a segment about the economy, Kilmeade warned Democrats that green policies had damaged the Liberal leader.
The segment was mostly given over to Fox's Stuart Varney, who argued that there will not be a recession, despite worrying indications of one. Varney and the regular hosts agreed that Democrats didn't want to talk about how well the economy was doing.
"They want to talk us into a recession. They can't stand anything even partially good for the President," Varney said.
"There's one story that people should keep their eye on, especially Democrats, Justin Trudeau is in trouble. And it's not so much because of his blackface costumes. It's because his green policies have really bolstered up Conservatives in Canada – the country most similar to ours."
Varney agreed that green policies have been bad for Canada though neither man provided any evidence other than Trudeau's apparent 'trouble.' Varney chose not to comment on Trudeau's blackface scandal, which may complicate his bid to win a second term as prime minister next month.
Fox News spent a lot of time talking about previous blackface scandals involving Democrats but Kilmeade's comments appear to downplay the importance of Trudeau's offensive behavior.
Watch the video above, via Fox News.