Former New York Times Executive Editor Explains Journalism to Fox News' Harris Faulkner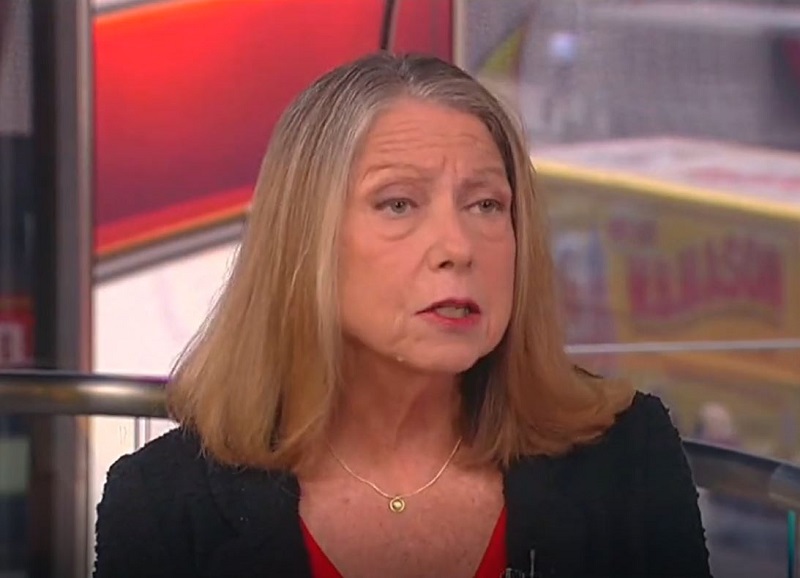 Former Executive Editor of The New York Times Jill Abramson tried very hard on Wednesday to explain to Harris Faulkner of Fox News that a newspaper making a mistake and then correcting it is a normal part of journalism.
Abramson was trying to walk Faulkner through the Times' handling of this past weekend's story revealing a new sexual misconduct allegation against Brett Kavanaugh. The original story, adapted from a book by two of the paper's reporters, had revealed that a witness who attended Yale with Kavanaugh claimed to have seen him once expose himself to a woman at a dorm party. The witness tried to tell the FBI about it during Kavanaugh's confirmation last year, but the Bureau never took his statement.
The Times left out the fact that the witness herself does not recall the incident. It later appended a note to its original story. Not ideal, but as Abramson explained, it does happen:
"I think my move would have been the move that the Times has made. No one has challenged the basic accuracy of the story that they published, or of what is in the book. It's true that a material fact was left out, and the Times ran an editor's note explaining that, which is what you do when you leave something out. But it was no conspiracy to leave out that fact. It was unfortunately cut from the piece, as I understand it."
Faulkner's response was to claim that the story has been challenged because the victim reportedly does not remember the incident, and then to cast doubt on the motivations of the witness, Max Stier, a Washington, D.C. lawyer whom Faulkner called a "Democratic operative for the Clintons."
The two kept returning to the contradiction between the alleged victim not remembering the incident and Stier claiming he witnessed it, with Faulkner insisting over and over that the alleged victim's word is the final say. She even called the story "fiction" at one point.
Abramson kept calmly trying to point out that the victim not remembering something does not mean it did not happen, and that the gap between the two stories was reason enough for the FBI to investigate. The fact that it did not shows that the abbreviated investigation of other allegations it did conduct was a "sham." This sham is also part of the story.
Watch the clip above, via Fox News.