Mika Brzezinski Appears To Suggest That Barron Trump Isn't The President's Son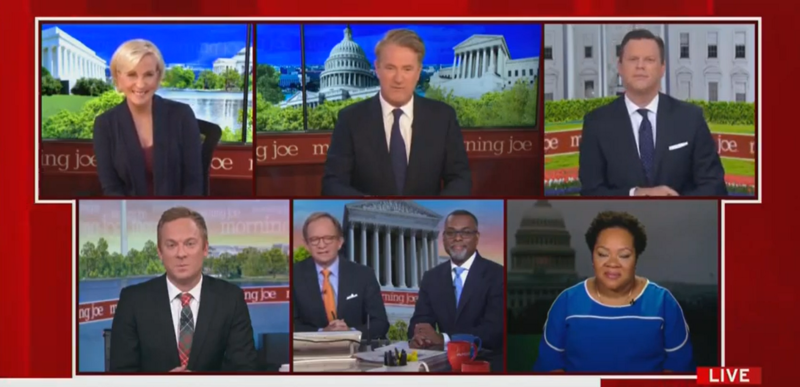 In a blink-and-you'll-miss-it moment on Friday morning, MSNBC's Mika Brzezinski appeared to suggest that President Donald Trump was not Barron Trump's father. The Morning Joe host was quickly cut off by co-host Joe Scarborough before finishing her thought.
Scarborough and Brzezinski were discussing Joe Biden's mention of a record player at Thursday night's presidential debate. Scarborough pointed out that Trump made gaffes, too. Most recently, he referred to his 13-year-old son, Barron, as his wife Melania's son, saying 'She's got a son.'
"We're gonna have Donald Trump yesterday in the White House talking about Melania's son and mumbling the word 'together', still not sure exactly…" Scarborough said.
"Maybe it is Melania's son," Brzezinski interjected.
"It is Melania's son," Scarborough said, apparently confused by his co-host's statement.
"Well that's what he was saying, it was just her son. That's just what he said," Brzezinski went on.
"Let me get back to Biden because I don't know exactly what you're saying," Scarborough said.
"He didn't remember Barron's s name or…" Brzezinski began, but a clearly frustrated Scarborough cut her off.
"Just stop. Just stop. We'll let the tape play itself, OK? It's like George Michael's video machine or whatever that was called, God rest his soul."
Brzezinski had a displeased expression when Scarborough, who is also her husband, told her to stop. The guests, all of whom were on screen during the exchange, had a range of expressions. Regular contributor Willie Geist looked distinctly unimpressed.
Watch the video above, via MSNBC.