Fox Hosts Joke About New Storm Hitting Alabama: Get Your Sharpie Out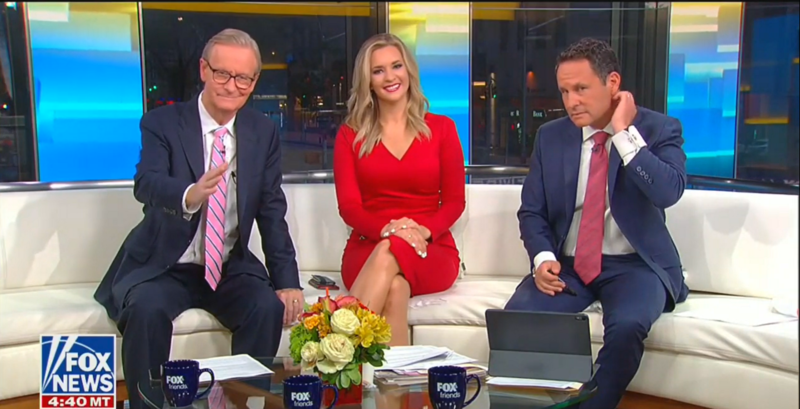 Fox News hosts made a surprising joke following a weather report on Thursday morning. In throw away remarks, Fox & Friends co-hosts joked with a weather reporter about a storm that will affect the state of Alabama and compared it to the recent 'Sharpiegate' incident.
Fox meteorologist Janice Dean gave an update on a weather system travelling towards the Gulf of Mexico that, she said, could become the next named storm of the year. The storm-to-be will affect the Bahamas and Florida, areas impacted by Hurricane Dorian.
"And JD, that new storm could actually impact Alabama, right?" co-host Steve Doocy said, smiling.
"Yes, this time you would be correct," Dean replied.
"Get your Sharpie out and outline it for us, won't you?" co-host Brian Kilmeade chimed in.
All three hosts in studio smiled and there was some laughter, while Dean seemed entertained as well. Their comments referred to President Donald Trump altering a weather map with a Sharpie to show that Hurricane Dorian would hit Alabama, even though it did not was not predicted to by the time the President made the claim.
'Sharpiegate' has developed into a minor scandal, with investigations under way and accusations that the Trump administration warned federal employees not to contradict Trump, even though he was entirely wrong.
The Fox hosts' comments could be seen as mocking the President – something that has become more common lately despite the network's strongly pro-Trump editorial line.
Watch the video above, via Fox News.