'Morning Joe' Blasts Trump For Running 'World's Most Expensive Gas Station' In Scotland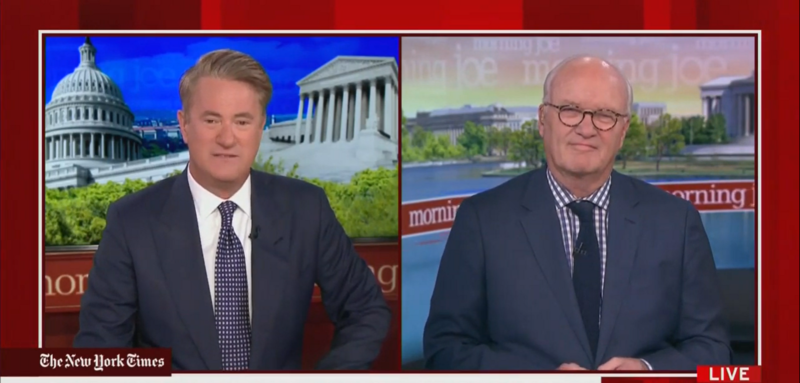 MSNBC's Morning Joe accused President Donald Trump of corruption in stark terms on Tuesday. Co-host Joe Scarborough and guests criticized the President after it emerged that the US military had paid $17 million to a small airport in Scotland.
Prestwick Airport, near Glasgow, Scotland, is close to one of Trump's properties in the country and it has been used as a refueling depot for US planes, despite the fact that there are other airports that would be more appropriate.
"We need to look at the United States Air Force and see how they are now direct — I mean, directing millions and millions of dollars Trump's way for this airport that actually helps Donald Trump out? Helps his business out to a tune of what? What did they say?" Scarborough said.
"$17 million in refueling. That's taxpayer money. It's like Mike Pence decides to go to the other side of Ireland in a meeting and what? Take 250 room nights? I don't know if that's the exact number. I thought I read that somewhere. But piling, again, a ton of money into Donald Trump's properties."
"You know, Joe, it doesn't get a whole lot of chatter on cable and occasionally there's an important news story like the one that you're just referring to in the Times today and other papers," regular guest Mike Barnicle said.
"But the level of corruption in this administration from day one have been epidemic," he said. "And, you know, we do cover it, but you just wonder does it resonate out there because it's an ongoing affair. There's stories about who stayed at the hotel on Pennsylvania Avenue and now this, incredibly, the world's most expensive gas station in western Scotland. And people just, you know, they've come to accept it now."
"I'm afraid that people may have become numb to it, but it has to continually be reported. This is totally outrageous," the Washington Post's Eugene Robinson said.
Watch the video above, via MSNBC.