Fox's Brian Kilmeade: Trump Never Should Have Said Mexico Would Pay For The Wall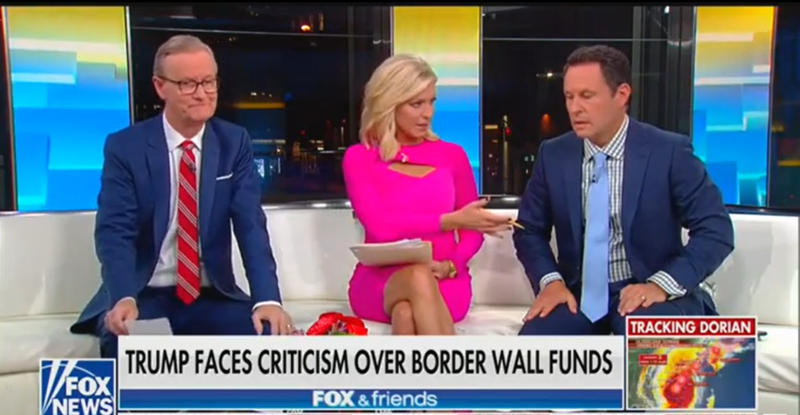 There was some rare criticism of President Donald Trump on Fox & Friends on Thursday morning. Fox News' flagship morning show aired a segment about funding for the border wall and specifically highlighted Trump's use of military funds.
The Fox & Friends hosts had some trouble defending Trump's decision to move money out of the military budget and use it to fund the wall. Though ultimately they argued that the Democrats were to blame, all three hosts seemed uncomfortable throughout the discussion.
"But it's amazing, the people that could not care less, as President Obama's administration starved the military year after year and watched it rot away. So the President for the last three years, as General Mattis said, he got 87% of his requests approved … rebuilding," Kilmeade said.
"They're taking a small percentage and reprogramming and delaying projects, not canceling them. But it didn't stop the sensationalist headlines. Well, certainly people are concerned about military projects. The Daily Beast writes a headline, Trump raids elementary schools to pay for wall: Mexico off the hook."
"He's right. The President never should have said Mexico is gonna to pay for the wall, though he says they're going to get it in fees at border crossings."
"I think he did think initially that he would find a way for Mexico to pay for it but as we know, that did not work," co-host Steve Doocy added.
It will be interesting if President Trump was watching his favorite network this morning.
Watch the video above, via Fox News.