Fox News Griff Jenkins: Mar-A-Lago Is To My South, The Most Expensive Real Estate Is To My North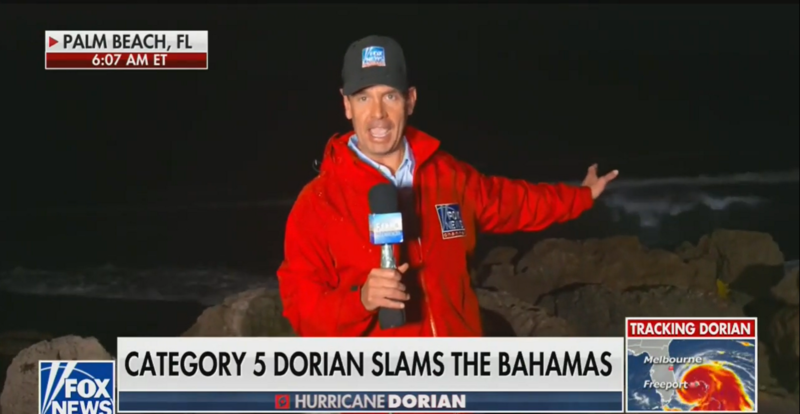 Fox News' Griff Jenkins may have inadvertently insulted President Donald Trump's Florida property during a report on Hurricane Dorian. Jenkins was reporting from Palm Beach about the oncoming hurricane when he said something that could easily be interpreted as a subtle jibe at the President.
"Griff Jenkins, as we told you earlier, at Palm Beach and evacuation underway. Right, Griff?" Fox & Friends co-host Brian Kilmeade asked.
"That's right. Good morning, Brian, Ainsley and Steve," Jenkins said. "We are on Palm Beach right here at Worth Avenue."
"Mar-a-Lago is a mile and a half to my south. And you know, some of the most expensive real estate to is to my north."
The rest of the report was a straightforward description of Hurricane Dorian but Jenkins' apparent comparison of the President's property with the 'most expensive real estate' seemed jarring.
Though it isn't necessary to mention that Mar-a-Lago is in the path of the hurricane, Fox News has consistently reminded viewers that this is the case. Trump has referred to Mar-a-Lago as 'the Winter White House', a term that has incensed some of his opponents.
It is not clear if Jenkins was making an intentional comparison or merely worded his report in a way that made it look as though he was subtly mocking the President.
Watch the video above, via Fox News.