CNN's Brian Stelter on Trump's Anti-Fox News Tirade: 'He Wants the Network to Get In Line'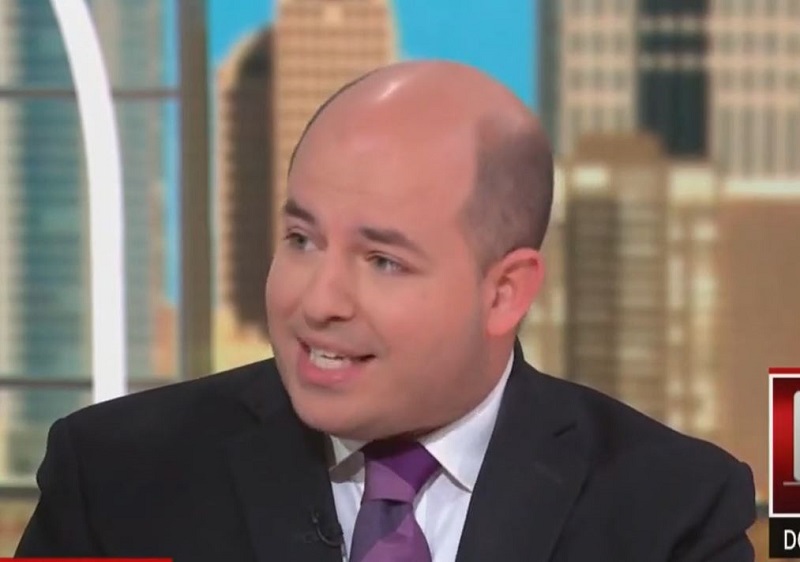 CNN's Brian Stelter responded to President Trump's latest anti-Fox News rant by noting that he wants the network to "get in line and to be even more loyal to him."
"He's lending credence to all the critics who say that Fox is state-run TV. He's actually saying he believes that," Stelter said on CNN on Wednesday morning, adding:
"He wants to quiet the journalists on the network. He doesn't want to see Democrats interviewed on the network. He wants to see his friends and his fans constantly…This is his most blatant admission yet."
Fox seems to have upset Trump during Wednesday morning's Executive Time when anchor Sandra Smith of America's Newsroom interviewed Xochitl Hinojosa, the Democratic National Committee's communications director. The president immediately took to Twitter to complain that Fox was "heavily promoting the Democrats," which Stelter also pushed back on:
"Just after the DNC woman was on Fox this morning, a White House spokesman was on Fox. So the idea even of having two different people from two different parties is something that the president doesn't like."
Stelter said he has asked Fox for comment on this morning's attack, which included Trump complaining that the network "is letting millions of GREAT people down" and that "we have to start looking for a new News Outlet," a clear effort at building on his years-long effort to indoctrinate his followers with the idea that he is the only person they can trust to speak the truth.
Fox did not respond to Stelter's request, though a couple of Fox News personalities took to Twitter with similar responses to the president:
Fox News isn't supposed to work for you. https://t.co/kQDY4UKv8z

— Brit Hume (@brithume) August 28, 2019
We don't work for you. https://t.co/xqcmJJPOqc

— Guy Benson (@guypbenson) August 28, 2019
It is all well and good for Hume and Benson to assert such sentiments, but their point will be moot by Wednesday evening when informal Trump advisor Sean Hannity air his show, which even his campaign thinks is "key" to his re-election.
Watch the video above, via CNN.