'Morning Joe': The G7 Is Now The G6 As Trump Is 'Leading From An Empty Chair'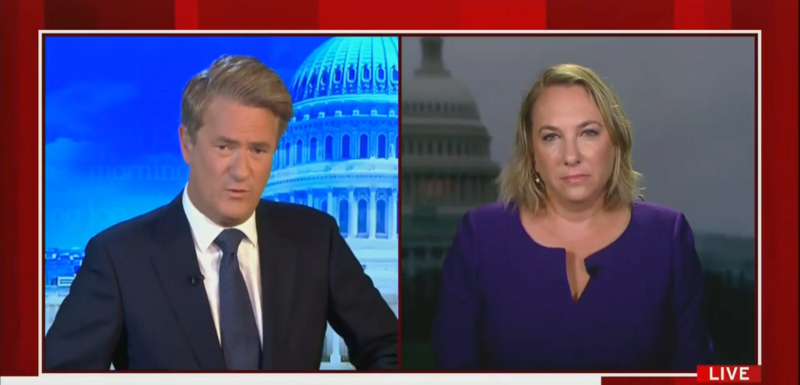 President Donald Trump is no longer leading the free world, according to the panel on MSNBC's Morning Joe. Joe Scarborough and guests slammed Trump for his performance at the G7 meeting this week, criticizing his lies and fondness for autocrats.
"We conservatives criticized Barack Obama for talking about leading from behind," Scarborough said. "This is something completely different. I mean, we're not leading from the front. We're not leading from behind. We seriously have put ourselves on the sidelines, on every significant issue impacting the G7."
"We're on the sidelines on trade, sidelines on climate, sidelines on Russia," Council on Foreign Relations' Richard Haas said. "We have an approach to North Korea that other people shrug their shoulders at. We're very different on Iran. This is a fundamental departure."
"Can you imagine the relief the others must have felt with the empty chair?" regular Mike Barnicle said, referring to Trump's failure to show up to a meeting on climate change.
"Climate would have been embarrassing," Haas agreed. "That would have been the equivalent of trying to negotiate a communique. There's no consensus so you couldn't succeed."
"As Alex said in my ear, not leading from behind, leading from an empty chair," Scarborough said.
Journalist Elise Labott agreed.
"I mean, look, it used to be the G7 then it was the G8 with Russia kind of the odd man out," Labott said. "Now it's the G6 with Trump the odd man out."
Watch the video above, via MSNBC.