Fox News' Katie Pavlich Struggles to Defend Trump's Attacks on Omar and Tlaib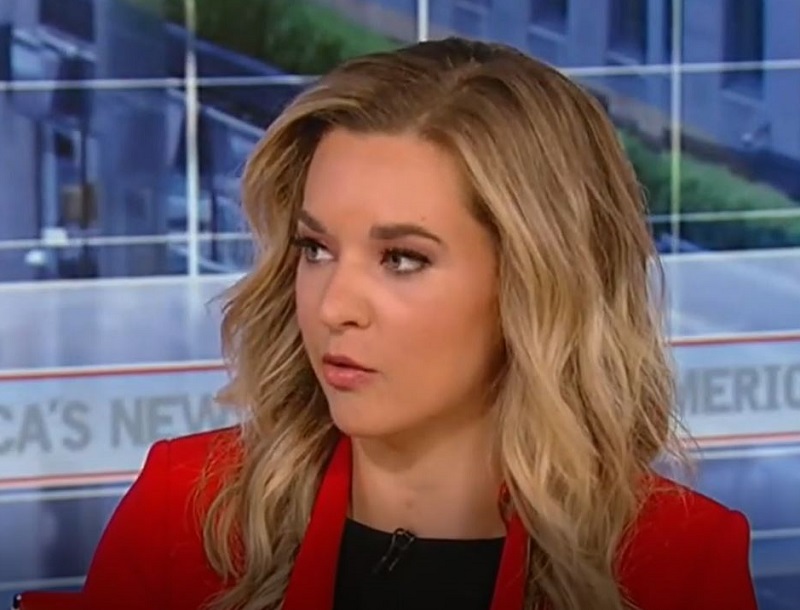 Fox News commentators and conservatives in general continue missing a very important point as they struggle to defend Donald Trump's "disloyalty" comments regarding American Jews and his broader feud with Muslim congresswomen Rashida Tlaib and Ilhan Omar.
Wednesday morning it was Katie Pavlich's turn. The editor of Townhall and Fox News contributor appeared on America's Newsroom to repeat conservative dogma about Israel that more and more American Jews seem to find irrelevant:
"During a press conference, Rashida Tlaib and Ilhan Omar suggested we should cut off Israel. But really when you look at the way this relationship works, the United States is not an ally to Israel because it is a Jewish state. We are an ally to Israel because we have mutual interests. We have Western values, we have a democracy."
This is where the right keeps missing the point. As Peter Beinart expressed on CNN earlier this week, Israel calls itself a democracy while denying the benefits of even basic human rights to the millions of Palestinians who live in the occupied territories. It does not allow Palestinians autonomy or the benefit of voting as citizens of a democracy to choose the leaders of the country that rules them.
Omar and Tlaib's trip was intended to bring attention to that fact and others about the living conditions for Palestinians and how those conditions are incompatible with the democratic values America claims to stand for.
Pavlich also soft-soaped Trump's comments from Tuesday suggesting that American Jews who vote for Democrats are disloyal somehow. At the same time, she aimed that same "disloyalty" charge at Omar and Tlaib:
"People can call out the president, especially people in the Jewish community who do not believe he should be using the term disloyalty given the history of that term. However, the same people should also be questioning why the Democratic Party is defending people like Congresswomen Ilhan Omar and Rashida Tlaib when they are associated with very radical groups that don't have the best of interests for American interests and not just Israeli interests."
Pavlich understands why American Jews have a problem with being called disloyal to the country in which they live but does not pause for one second to wonder how two American Muslims might feel about having that same charge thrown at them. It's impressive in its cognitive dissonance.
Watch the clip above, via Fox News.