Sean and Rachel Duffy Want to Stop Mass Shootings, Reject Ideas That Might Do So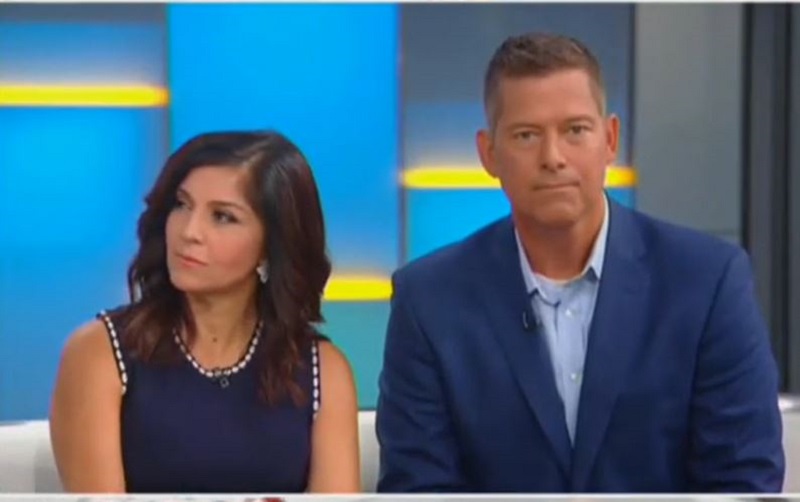 The debate over how to reduce gun violence and mass shootings has been a confusing one for conservatives such as Rep. Sean Duffy (R-WI) and Fox News contributor Rachel Campos-Duffy.
Just witness this scene on the set of Fox & Friends on Friday morning. The Duffys appeared on the curvy couch with Steve Doocy, Ainsley Earhardt and Dan Bongino filling in for Brian Kilmeade when news broke that the New York Police Department had determined that two pressure cookers found sitting out in the open in a subway station were not explosive devices.
This was obviously a big relief to everyone on the set of a show located in New York City. It was also an excuse to flog one of the conservative responses to the recent mass shootings in El Paso and Dayton, which is that the country needs increased mental health care to identify and treat people inclined to harm others.
At the same time, the conservative impulse against expanded government intervention in anything gets in the way. After all, expanding access to mental health care might require the government to step in to provide that access, and no one on the curvy couch wants that either.
So you have the confusing spectacle of Ainsley Earhardt quoting President Trump saying at his Thursday-night rally "It's not the gun that pulls the trigger, it's the person holding the gun," followed by her noting that the president wants people to get treatment. That led to Sean Duffy saying this:
"Look at the mental health options people have, there is not enough mental health providers. They don't get reimbursed enough. Not enough people are going into mental health. It's a huge problem that we have in the country. If we could get people the treatment that they need earlier, I think we'd see less of these horrible incidents.
This might have been a good opportunity for a conversation about how you get health insurance companies to cover more comprehensive mental health care and screenings, or how to increase mental health coverage for the poor who rely on Medicaid, as the expansion passed as part of the Affordable Care Act did.
Instead, Rachel Campos-Duffy said this:
"Medicare-For-All is going to make that worse by the way. You're going to have less reimbursements for people in the mental health profession. We already have a shortage of that, so if you're worried about mental health, which we should be, in light of all these events we're seeing, then we really should consider what will Medicare-For-All do to our mental health services in the United States?"
The possibility that a Medicare-For-All system could have higher reimbursement rates for professionals than might be currently available under Medicare for people 65 and older genuinely does not seem to have occurred to Rachel Campos-Duffy.
So how does the country increase the available amount of mental health services, as well as access to it for the uninsured and under-insured population? The Duffys oppose a government-funded healthcare system that would cover everyone. They oppose the ACA, which put regulations on the insurance industry that mandated coverage of mental health. They have no suggestions for incentivizing more people to go into the mental health profession. They certainly oppose any sort of gun control. So what is the solution?
Don't expect an answer anytime from either of them. And especially not on Fox News.
Watch the video above, via Fox News.