Anonymous Facebook Posts Trying to Steal Fox Viewers for One America News Network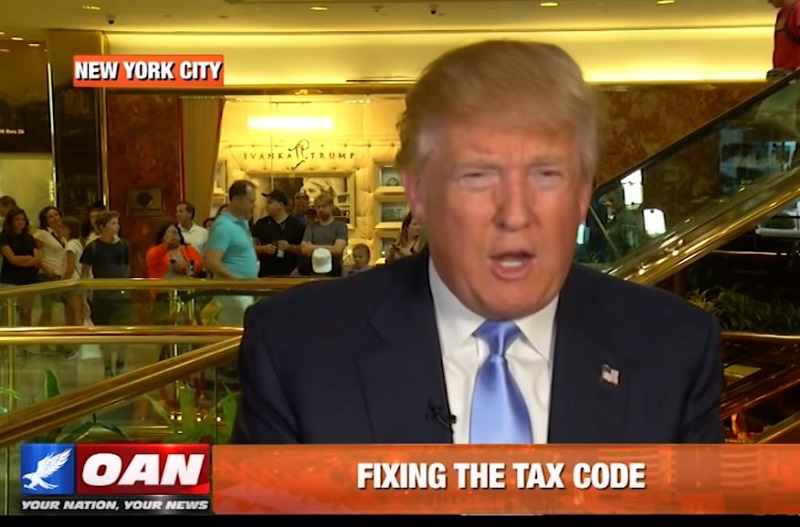 The war between Fox News and One America News Network for conservative viewers has been heating up for awhile. And one battleground is just where you would expect to find the older Boomers who make up much of conservative media's audience: Facebook.
The Daily Beast reports on two anonymous Facebook pages whose owners have spent over $70,000 over the past month on ads designed to encourage Fox viewers to change the channel to OANN:
It's not immediately clear who's behind the two pages, which haven't posted anything on their actual pages beyond identical profile photos of bald eagles. But they come in the midst of a sustained OANN campaign to poach viewers from Fox by simultaneously promising more conservative and more fact-based news broadcasts.
This comes at a time when President Trump himself has been questioning Fox's loyalty to him and publicly praising OANN in a fairly transparent effort to convince Fox's executives to give him better coverage.
The Epoch Times, an independent paper founded by Chinese American businessmen in 1980 and has become one of Donald Trump's most fervent defenders, also has two Facebook pages that have recently popped up to push viewers to its site without the pages revealing their links. Those two pages have spent about $36,000 recently directing users to Epoch Times-related websites:
Facebook ostensibly requires advertisers to disclose the name of the entities that actually pay for the ads that run on its platform. But none of those Epoch Times ads say they were funded by the newspaper itself. Instead, the ads disclose funders with obscure names such as MarketFuel Subscription Services and Perpetual Market.
Given the problems Facebook has encountered with unscrupulous actors hiding behind anonymous pages that push propaganda and misinformation, one would wish the company would find ways to be more transparent. It has a long way to go.
Read the full story here.