Joe Scarborough: Trump Reminds Me Of Fat Bastard From The Austin Powers Movies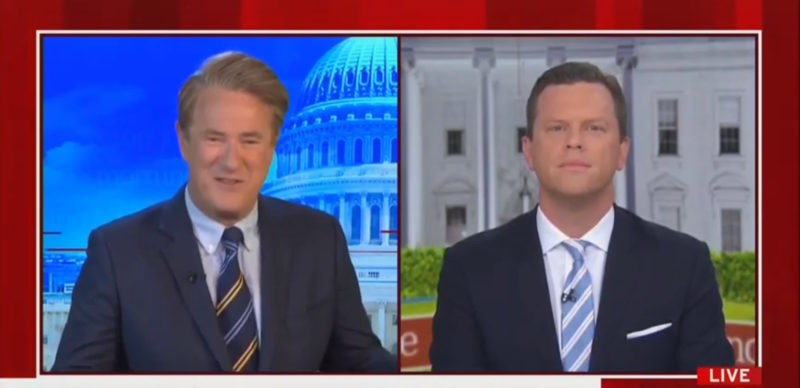 MSNBC's Joe Scarborough has been a long-time critic of President Donald Trump. He's compared the President to segregationists and even said his rallies are similar to Adolf Hitler's. But Friday morning Scarborough managed to find an even less flattering comparison: a notoriously disgusting character from the Austin Powers movies.
Morning Joe showed clips from Trump's Thursday night rally before Scarborough weighed in.
"You know, there were a lot of protests. Trump was sort of walking across the stage," Scarborough said. "Sniffing, you know how he does. Breathing it all in. Willie, he sort of — he had this thing down that he's actually amping up his on-stage performances. He actually reminded me — you see the Austin Powers movies?"
"Did you see the Austin Powers movies?" Scarborough asked again. "He sort of reminded me at times of Fat Bastard"
"It's a character. It's a character in Austin Powers. And he's sniffing and he's looking around — thank you, thank you. I thought he was going to say, 'Get into my stomach' at one point."
"He just is really starting to take on this role of Dear Leader and you can see it last night more than usual. He's amping it up. He's amping his audiences up, he's amping up his racial attacks, he's amping up  the demagoguery."
Later in the segment, Scarborough made the comparison again.
"When he's walking around like that, Donny Deutsch, if I'm a little kid, I'll get worried. Get in my stomach. It's an Austin Powers joke. We'll show you the clips later," he said.
Contributor Donny Deutsch didn't think the comparison went far enough.
"You used the Austin Powers rather light metaphor," Deutsch said. "I, with all seriousness, the Mussolini – when Mussolini is standing up on the terrace like this, with a face like that, to me, the parallels with Trump in terms of that self-satisfaction at the chaos he's creating, the parallels are stunning there."
Watch the video above, via MSNBC.