'She Was Kind of Good:' Morning Joe Thinks Marianne Williamson's Rhetoric Is Just What Dems Need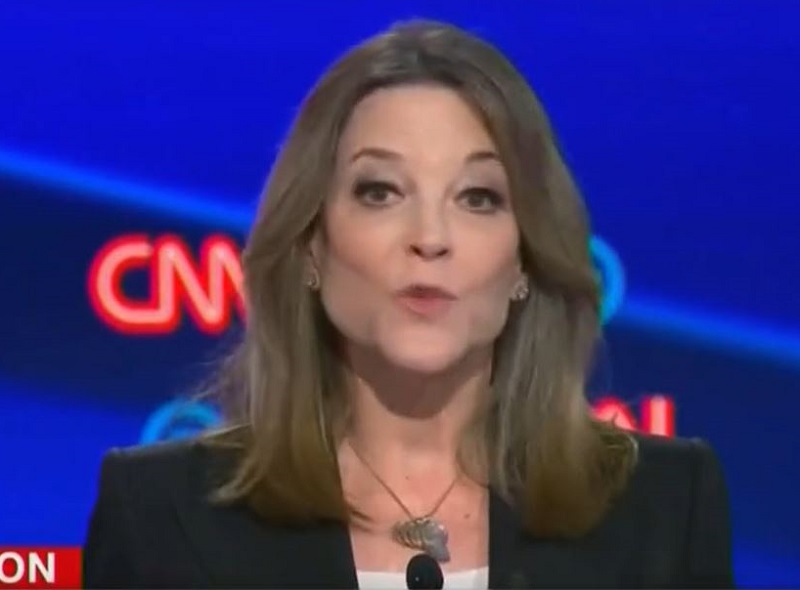 The crew of Morning Joe gave props on Wednesday to the debate performance of…Marianne Williamson? Okay.
After playing a clip of Williamson on the debate stage opining that the "wonkiness" of the other candidates would do nothing to counter "the dark psychic force" that she seems to think Donald Trump has unleashed in America, Joe Scarborough suggested that the self-help author "gave some of the best advice any Democrats could give."
"That's not where voters are right now. Voters are scared. They're scared of Donald Trump. They see something happening to their country that they've never seen in their lifetime, and they don't — they'll have some discussions, yes, tell me where you stand. But it is. It is a much bigger threat to this country."
Scarborough went on to say he believes Americans wants someone to rise above the usual policy battles and talk about pushing back against the racism and bigotry and Trump represents.
Co-host Mika Brzezinski agreed, saying of Williamson, "I think she was kind of good."
Willie Geist agreed, giving Williamson credit for, in the battle between the head and the gut, talking about the gut.
They did all agree that Williamson won't be the nominee, but feel it is good for Democrats to have someone in the race not talking policy, but instead voicing all the anger and hatred of Trump that much of the electorate feels.
Watch the video above, via MSNBC.