CNN Panel: Elijah Cummings Defended Mark Meadows, Why Isn't Meadows Defending Him Now?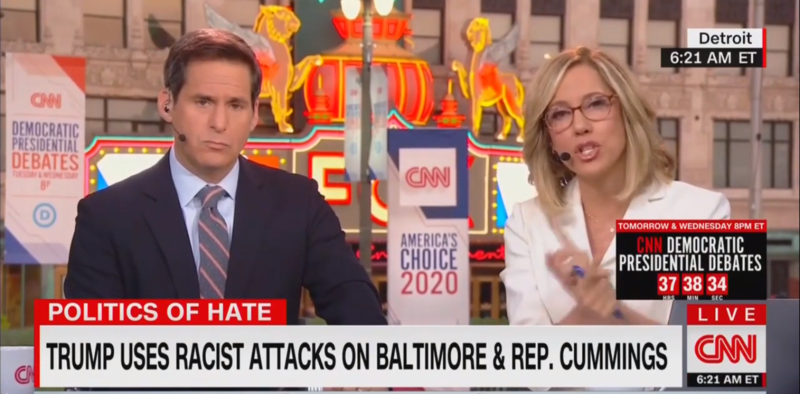 As the furore about President Donald Trump's attacks on Representative Elijah Cummings continues, a CNN panel on Monday pointed out the one person who has been suspiciously silent: Republican Congressman Mark Meadows. Trump has accused Cummings of being a racist, a charge Meadows should be familiar with.
The conversation on CNN's New Day focused on Trump's inflammatory language about Cummings' district being 'rat-infested' and his accusing the congressman of being a racist.
"On that note, where is Congressman Mark Meadows?" co-host Alisyn Camerota asked.
"Remember when Elijah Cummings stuck up for Mark Meadows after there was a suggestion that Mark Meadows was racist? Well, this weekend President Trump called Elijah Cummings racist. Let me just remind people how Cummings went to bat for Mark Meadows when the shoe was on the other foot."
Camerota showed a clip of a House committee hearing where Cummings was defending Meadows from the suggestion that he was racist. A visibly upset Meadows acknowledged that he and Cummings were good friends, while Cummings assured him nobody thought he was racist.
"That was unnecessary," Camerota said. "He didn't have to go to bat for Mark Meadows. And now ticktock, where is the defense of Elijah Cummings?"
"The silence is deafening," a guest agreed.
Watch the video above, via CNN.