'Morning Joe': 'Moscow Mitch' McConnell Is Aiding And Abetting Vladimir Putin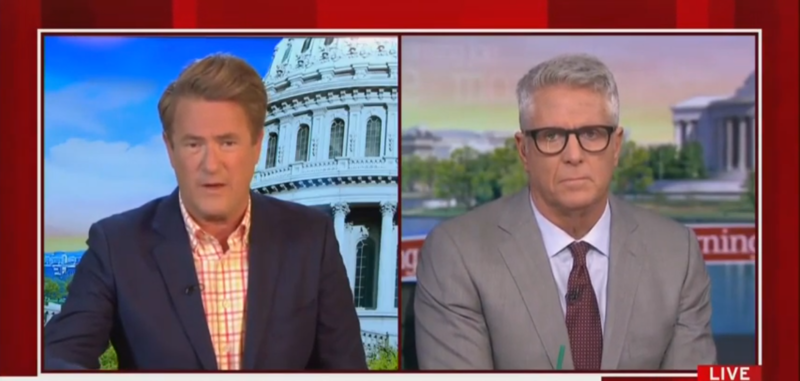 MSNBC's Joe Scarborough launched a scathing attack on Senate Majority Leader Mitch McConnell Friday morning. The Kentucky Republican prevented a Senate vote on securing American elections and Scarborough took him to task for helping America's enemies.
"I want to talk about Moscow Mitch," Scarborough said. "So you have Robert Mueller, a life long Republican, the most respected FBI director in the history of this country. A Vietnam War hero. A guy that made the ranger — the Army Rangers hall of fame. A guy who said Russia is trying to invade America right now. Moscow Mitch says it's a hoax."
"You have his own intelligence committee in the Senate led by Republican Richard Burr saying that Russia tried to infiltrate all 50 states back in 2016 and are gonna to try it again. Moscow Mitch calls it a hoax. You have the Republican Trump-appointed FBI director saying that the Russians infiltrated America's democracy and are going to try again. Moscow Mitch calls it a hoax."
"You have the head — the Director of National Intelligence, saying that the Russians tried to infiltrate our election system, tried to subvert American democracy and they're gonna to try it again. Moscow Mitch said it's a hoax."
"But how can Moscow Mitch so willingly turn a blind eye not only this year to what his Republican chairman of the Intel Committee is saying, to what Robert Mueller is saying, to what the FBI director is saying, to what the DNI is saying, to what the CIA is saying, to what the United States military Intel community is saying."
"How can Moscow Mitch keep denying that Vladimir Putin continues to try to subvert American democracy?"
Guest Donny Deutsch said he loved that Scarborough was calling McConnell 'Moscow Mitch' and Scarborough wondered if he should call him 'Cocaine Mitch' before going on to criticize him further.
"Seriously, he is — He is aiding and abetting Vladimir Putin's ongoing attempts to subvert American democracy, according to the Republican FBI, CIA, DNI, Intel Committee – all Republicans – are all saying Russia is subverting American democracy and Moscow Mitch won't even let the Senate take a vote on it. That is un-American."
Watch the video above, via MSNBC.