Fox News' Mark Levin Baselessly Suggests Mueller Is Suffering From Dementia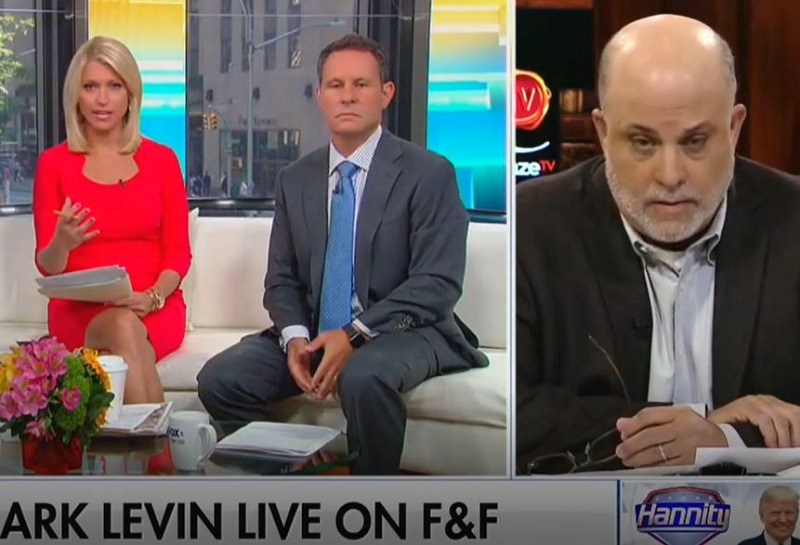 There is a longstanding ethical restriction on medical professionals diagnosing an illness by observing a person on television. Luckily for Mark Levin, he is a talk-show yakker and thus not expected to adhere to any ethical standards.
That is how Levin found a passive-aggressive way to say Robert Mueller has dementia without actually definitively saying it on Thursday morning's Fox & Friends.
Levin was responding to Steve Doocy, who had interrupted one of his rants to ask if the talk-show host had been frustrated by some of Mueller's evasiveness during Wednesday's hearings, when the special counsel would refer questioners to his famous report for an answer or say that he wasn't going to respond to something.
There are multiple reasons why Mueller might have answered as he did. Perhaps an answer would have required him to reveal classified information about ongoing counterintelligence investigations into the 2016 election. Perhaps it would have required him to reveal information that his office had already decided was irrelevant to the investigation. Perhaps the answer was already in the report and he was irritated that so few members of Congress had done the reading.
Or perhaps it was something more nefarious, as Levin the great humanitarian found a backhanded way to put on the record for the Fox & Friends audience:
"Look, I've seen people with onset dementia. I'm not going to mock this man. He obviously shouldn't have been there. He shouldn't head this investigation. I'm not making allegations. I'm not being provocative."
He's not going to make any allegations, he's just going to not-so-subtly suggest that his expereience with dementia victims gives him some insight into why Mueller gave a somewhat halting performance on Wednesday. There is simply no other explanation!
It was so bad that Ainsley Earhardt had to step in a moment later to assure the audience that no one has reported or confirmed anything negative about Mueller's health, to which Levin responded, "I agree, but he made it quite obvious."
He's not saying, he's just saying.
Watch the clip above, via Fox News.