The View's Joy Behar Wants Stephen Miller Sent Back to 'Transylvania': 'He's a Scary Dude!'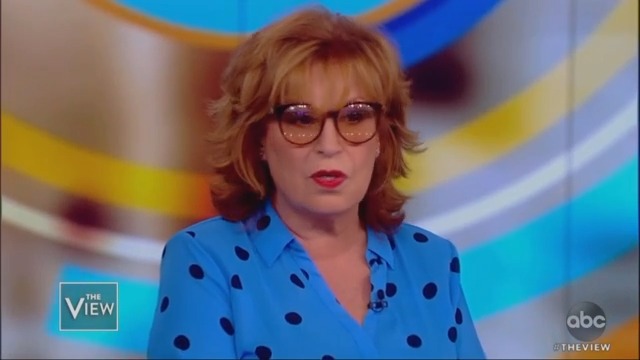 A day after White House senior policy adviser Stephen Miller's contentious appearance on Fox News Sunday, The View's Joy Behar jokingly compared the immigration hardliner to a vampire while calling on him to be sent back to Dracula's home country.
During Monday's broadcast of The View, host Whoopi Goldberg took aim at President Trump over his week-long racist tirade against Democratic congresswomen of color, reading off a list of reasons why the president is a racist. After noting that Trump has retweeted white supremacists and posted anti-Semitic tropes, Goldberg said Miller was the "poster boy for all of this."
"You put all of this together," she added.
Behar, meanwhile, picked up where her colleague left off, pointing out that while Trump supporters say Rep. Ilhan Omar (D-MN) doesn't love America the president has continued to rail against the United States.
"Does he love America, you know?" Behar wondered. "Does somebody who praises murderers and autocrats and dictators around the world and goes against the CIA? Does he love America?"
She then turned to Miller, who spent the majority of his Fox News Sunday interview defending Trump's repeated racist taunts and a Trump rally crowd's chants of "Send Her Back!" directed at Omar.
"You know, and by the way, send Stephen Miller back to Transylvania," she exclaimed. "He's a scary dude, this one. I hope that interview was at night when he could come out."
Watch the clip above, via ABC.