Ana Navarro: Kids With Names Like Mine Are Being Told To Go Home Because Of Trump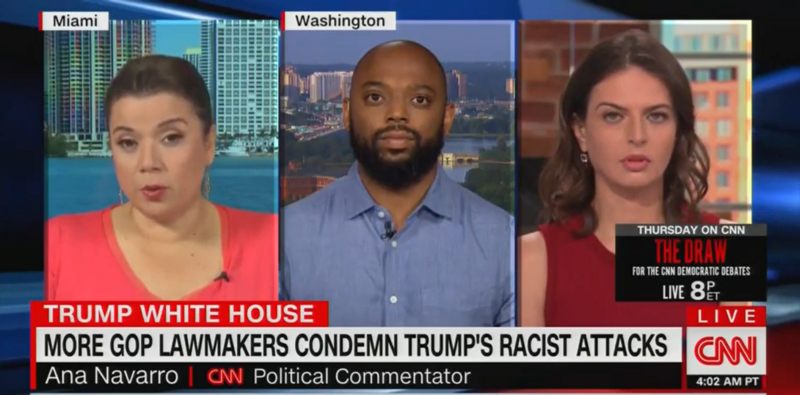 Conservative commentator Ana Navarro has told CNN that President Donald Trump is responsible for the racist bullying of children. Navarro was reacting to Trump's recent tweets and comments telling Democratic lawmakers to go back to the countries they came from. Three were born in the US and one is a naturalized citizen who has lived in the country since she was 10.
Navarro was asked what she think Republicans in Congress will do when a resolution condemning Trump's comments comes to a vote.
"I have no idea. I hope that what they say is the right thing, which is to call racism racism and to call a racist a racist," Navarro said.
"You should be able to do that whether it's somebody from your own party. You should be able to do that whether it's somebody that's not a celebrity or somebody that's famous, whether it is the President or whether it is a Joe schmo from anywhere."
"The congresswoman said something there that is so right. How many times have we read stories in the last three years about how children, how kids used Donald Trump's words to bully other children?"
"I know that our children all across America today with names like mine who speak with accents like I do, who are getting told to go back to their country, to go back home, when this is their home, when this is their country, and that's why we must stand up to this."
"That is why we have to condemn racism every single time it raises its ugly head. Look, I realize so many Republicans are tired of this, of commenting on Trump, of having to define themselves and their identity on reacting to what Trump says. But there is no choice."
"There is no choice because America's children and American values demand we do it every single time. And we cannot normalize, we cannot accept what is not normal and what is not acceptable."
Watch the video above, via CNN.