Kamala Harris Brushes Off Meghan McCain's Attempt to Run Interference for Joe Biden on 'The View'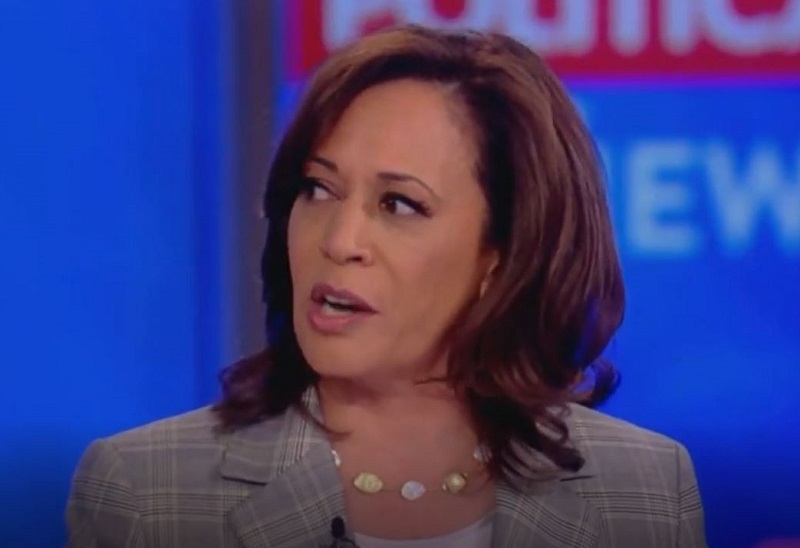 A debate broke out during Kamala Harris' appearance on The View Friday morning. On one side, you had the seasoned prosecutor, former attorney general and current senator from the state of California. On the other side, you had Meghan McCain.
You can probably guess how it went.
McCain asked Harris to respond to criticisms of her big moment in the first Democratic presidential debate, when she went after Joe Biden over his position on busing in the 1970s. McCain, who has made no secret of her fondness for Biden, wanted to know how Harris squared a statement from January that she would not criticize Biden because she considers him "a great guy." McCain also pointed out that Rep. Tulsi Gabbard, who is also seeking the Democratic nomination, called Harris' attack as "a political ploy."
McCain also mentioned that Gabbard is "another woman of color." What that has to do with anything is anyone's guess. Perhaps McCain is unaware that women of color are allowed to have differences of opinion. Especially on an issue that likely affected both of them very differently as children, as Harris is almost 17 years older and busing was not as volatile an issue by the time Gabbard would have begun attending school.
Harris responded that she is not interested in attacking Biden. But she is interested in pointing out "differences of opinion on a very critical moment in the history of the United States." She then gave McCain a bit of a history lesson about school segregation in the United States and the way it affected her as a young girl, even as Joe Biden had praised some of the segregationists who worked to keep black children like herself out of "white" schools.
McCain pointed out that a Biden advisor called Harris' move "slippery." Harris responded:
"You know what? We're on a debate stage, and if you have not prepared and you're not ready for somebody to point out a difference of opinion about the history of segregation in our country and what was necessary to deal with that, which at that time was busing, then you're probably not ready."
McCain was unmoved. She noted that the Harris campaign almost immediately after the debate had t-shirts with a picture of Harris as a child and her quote from the debate, "That little girl was me," printed up. "I think that's what Congresswoman Gabbard was speaking of," she added.
Harris brushed her off, saying "I haven't talked to her about it."
McCain was pretty clearly trying to catch Harris in some sort of "gotcha' moment. What she wound up doing instead was proving that Harris is a savvy politician who can connect her personal experiences to larger issues of race in America and use that connection to reach out to voters.
If only Meghan McCain had a major figure in her life who was a career politician and could use his personal story to connect to voters when running for political office. Running for a major party's nomination for president, even!
Watch the video above, via ABC.