'Fox & Friends' Very Mad at Dems for Telling Undocumented Immigrants About Their Rights Ahead of ICE Raids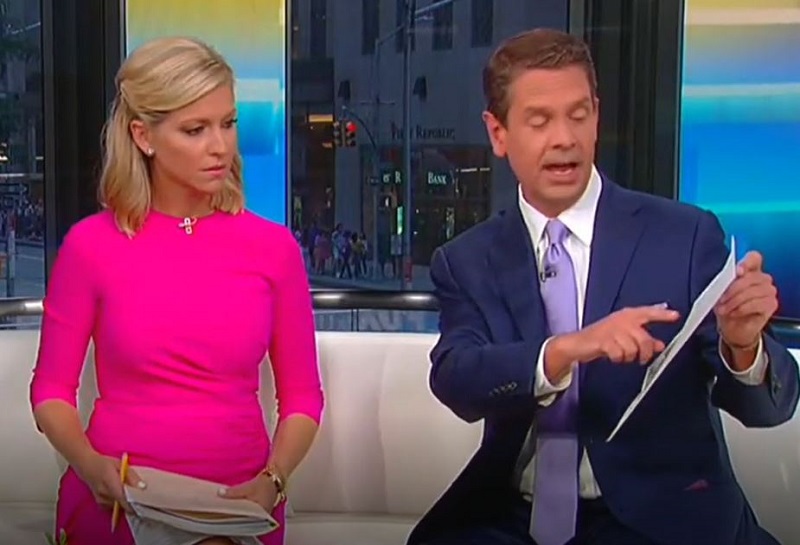 The crew of Fox & Friends accused Democrats of "running against the rule of law" by publicly advising undocumented immigrants of their legal rights ahead of planned deportation raids by ICE scheduled for the weekend.
The crew started off with Steve Doocy criticizing Democrats for not writing legislation to fix America's immigration laws in the last two weeks since President Trump temporarily delayed the raids.
Then, without noting how insane that sounds or mentioning that the Democrats need cooperation from the Republican-led Senate, they played a clip of Nancy Pelosi using part of her weekly press conference on Thursday to explain the difference between a legal warrant and the detainer warrants that give immigration officers the authority to detain the undocumented.
Finally, Griff Jenkins, filling in for Brian Kilmeade, laughed at a tweet from Hillary Clinton giving undocumented immigrants legal advice about what to say and do if ICE knocks on their door this weekend.
"So now the Democrats are putting themselves in the unique position of running against the rule of law," he said.
Ainsley Earhardt then blamed Congress for refusing to change the immigration laws without noting that past efforts, such as the famous Gang of Eight bill during the Obama administration, foundered because of Republican intransigence.
Watch the clip above, via Fox News.