'Hero' Coach Tells 'Fox & Friends': Don't Bash The Women's National Soccer Team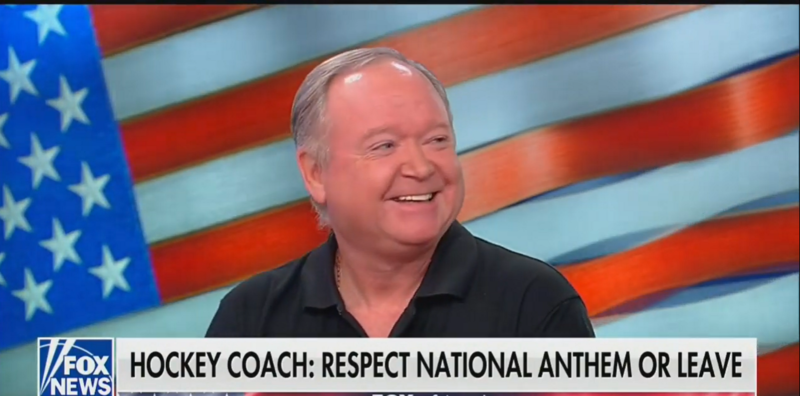 Fox & Friends hosted a hockey coach Thursday morning who has very strong feelings about the national anthem. The co-hosts called John Krupinsky a hero for his stance on the anthem but may have bee surprised by his answer to a topical question.
In an otherwise bland segment, the Fox News hosts asked Krupinsky what he thought of the US Women's National Soccer Team. Many Fox News personalities have attacked the team as divisive and even unpatriotic, so Fox & Friends seem to have expected the very patriotic coach to criticize them. He did not oblige.
"We're available to go to the White House," Krupinsky joked. "I know my guys would show up. Listen, one thing I would never do is, I'm not gonna get up here and bash a national team. You know, it's one person's view. I think that their team, listen, they won. You got to congratulate them."
"Best in the world," co-host Steve Doocy said.
"They're our team. That's the USA. They're wearing USA on their jerseys. I don't care if it's curling to soccer to anything, if they got a USA on their jersey, as Americans gotta support them."
Krupinsky said that Megan Rapinoe was an 'awesome player' who had made a personal choice regarding the White House. If the hosts were looking for outrage, they didn't find it.
"Coach, you are a hero to a lot of people today," co-host Griff Jenkins said.
Watch the video above, via Fox News.