Hannity and Tucker Dominate Wednesday's Ratings, Maddow Drops to Fifth in Key Demo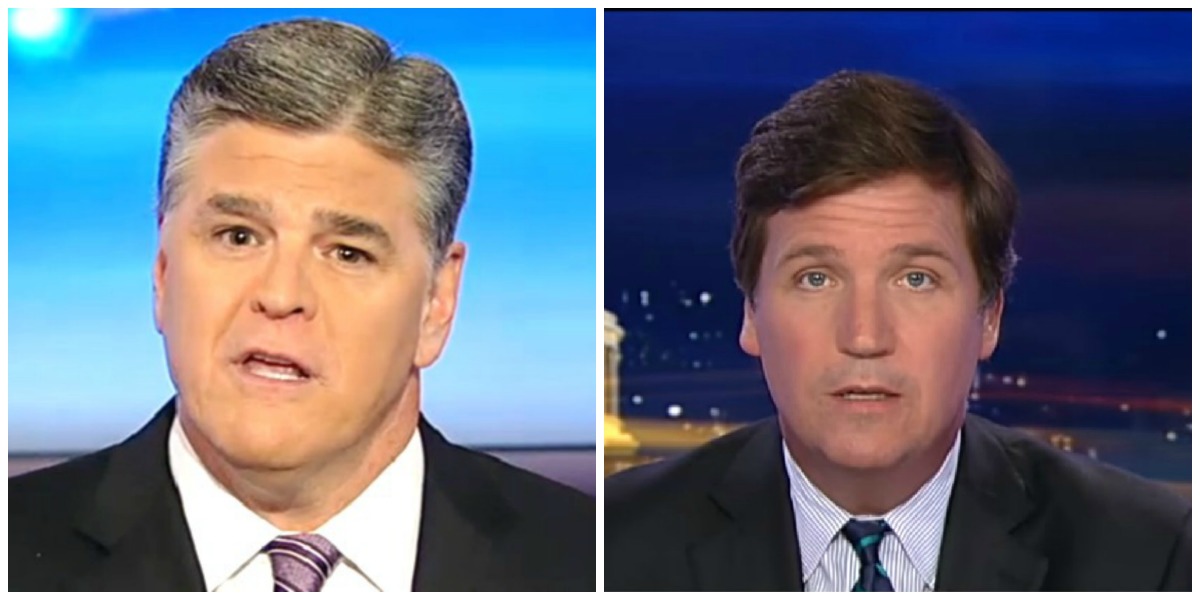 Fox News — which has been absolutely dominating the cable news ratings landscape for the past few months — swept primetime on Wednesday night, delivering the three most-watched programs of the night in total viewership and the key 25-54 demographic.
According to Nielsen, Fox News averaged a torrid 3.013 million total viewers and 495,000 key demo viewers. MSNBC was a distant second with 1.981 million viewers overall and 270,000 in the demographic. CNN drew only 207,000 demo viewers and a total audience of 898,000.
In the daytime 9 AM to 5 PM slot, Fox News pulled in 1.315 million total viewers and 201,000 in the demographic. MSNBC nabbed 880,000 viewers overall and 113,000 in the key demo. CNN attracted a demo audience of 106,000 and a total viewership of 586,000.
The top-rated program of the day was Fox News' Hannity, which led in both total viewership (3.346 million) and the demo (553,000). Fox's Tucker Carlson Tonight took second place in both metrics, drawing 503,000 demo viewers and 3.098 million viewers overall.
Fox's 10 PM show, The Ingraham Angle, was comfortably in third place overall in total viewers (2.595 million) and the demographic (428,000). MSNBC's The Rachel Maddow Show, which airs opposite Hannity at 9 PM, finished in a tie for fourth in total audience (2.489 million) and fifth in the key demographic (359,000).
The most-watched program on CNN was Anderson Cooper 360, which drew 956,000 total viewers. The 10 PM broadcast of CNN Tonight led the network in the demo with 214,000.